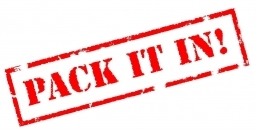 The ICHCA CTU Packing Campaign is kindly sponsored by: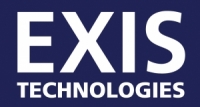 Poor CTU packing is responsible for an alarmingly high percentage of incidents along the transport chain, leading to damage, loss, injuries and fatalities. This is of major concern particularly because the victims may be the general public or transport and supply chain workers, who generally have no control over the packing of such units.
In a vital move to tackle dangerous packing, the IMO, ILO and UNECE have released an updated Code of Practice for the Packing of CTUs, providing guidelines and information for all members of the global logistics chain – from shippers, cargo packers, forwarders and logistics companies through to road, rail and sea carriers, ports and terminals, depots, insurers and other cargo handling interests. The Code also addresses issues such as training and the packing of dangerous goods.
ICHCA's own 'Pack It In!' campaign aims to raise awareness of the new Code, its impact, how the new guidelines can be adopted into supply chain operations across the world.
Together with the Global Shippers Forum (GSF), TT Club and the World Shipping Council (WSC), ICHCA International is conducting an open industry survey to gain a better understanding of awareness of the CTU Code, and establish what the greatest cargo risks might be.
Latest news
Key documents
Useful links & documents
Reports from the IMO / ILO / UNECE Group of Experts:Reports from the IMO / ILO / UNECE Group of Experts:
First session
|
Second session
| 
Third session
|
Fourth session
Knowledge and training resources on the CTU Code:
UNECE searchable website | ILO | IMO | UNECE
European Commission Road Safety Rules and Guidelines
International Road Transport Union (IRU) Guidelines