Exis Technologies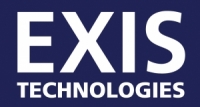 Exis Technologies Limited is the leading supplier of IT systems for the management of dangerous goods in sea transport. We have 30 years' experience of supporting major shipping lines, ferry operators, ports and terminals, logistics operators, freight forwarders, government and regulatory organisations worldwide.
Exis supplies a tailored range of products to the sea transport chain backed by technical support and consulting services. Our specialist team combines hazardous materials expertise, quality assurance and project management skills that deliver the most efficient and user-friendly systems available.
Exis head office is located in Darlington, UK for IT systems development, sales and customer support.  We have a regional office and data centre (AIMES) in Liverpool, and a global network of distributors representing us in the USA, Europe, Asia, Australia and South Africa.
Hazcheck Systems for the shipment of dangerous goods by sea are used by 9 of the top 10 container lines on a global basis to validate IMDG dangerous goods prior to shipment and many also use IMDG Code e-learning for their global training programs. Exis also provides container packing and container weighing (SOLAS) e-learning courses.
Exis is involved in developing new hazardous goods initiatives in the shipping community to increase safety in the supply chain.  Exis has recently worked with industry partners to develop new software systems including a restrictions portal for container lines/ports and a hazardous goods incidents database. More about industry partners is available here: /about-us/partners.aspx
We are delighted to share our  30th Anniversary Story 
New York based National Cargo Bureau (NCB) acquired the Exis Group companies, including Exis Technologies in May 2018. For over a decade the two organisations have been working together in containerised dangerous cargo management, most recently in the development of Hazcheck Inspections, a new web-supported container cargo inspection tool.
---
Other Corporate members include
---