Notice of Annual General Meeting – ICHCA International ltd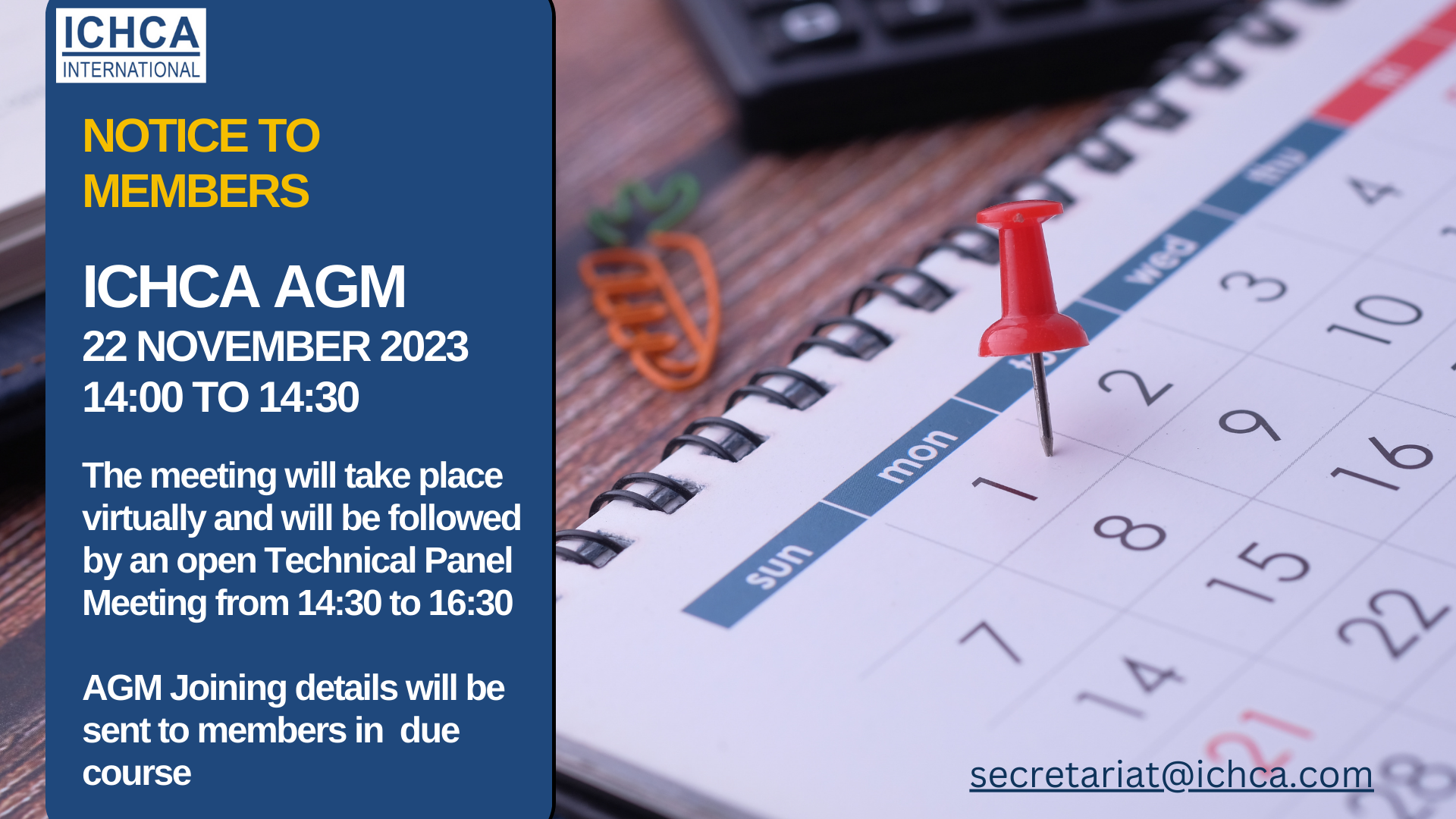 An Annual General Meeting will take place on Wednesday 22 November 2023, 14:00 to 14:30 BST.  This on-line meeting is open to all current members.
It will be immediately followed by an on-line ICHCA Technical Panel meeting 14:30 to 16:30 which will be open to members and the wider industry.  Joining details will follow in due course.