Event: Joint Meeting Presented By: The Honourable Company of Master Mariners – The silent killer – Enclosed Spaces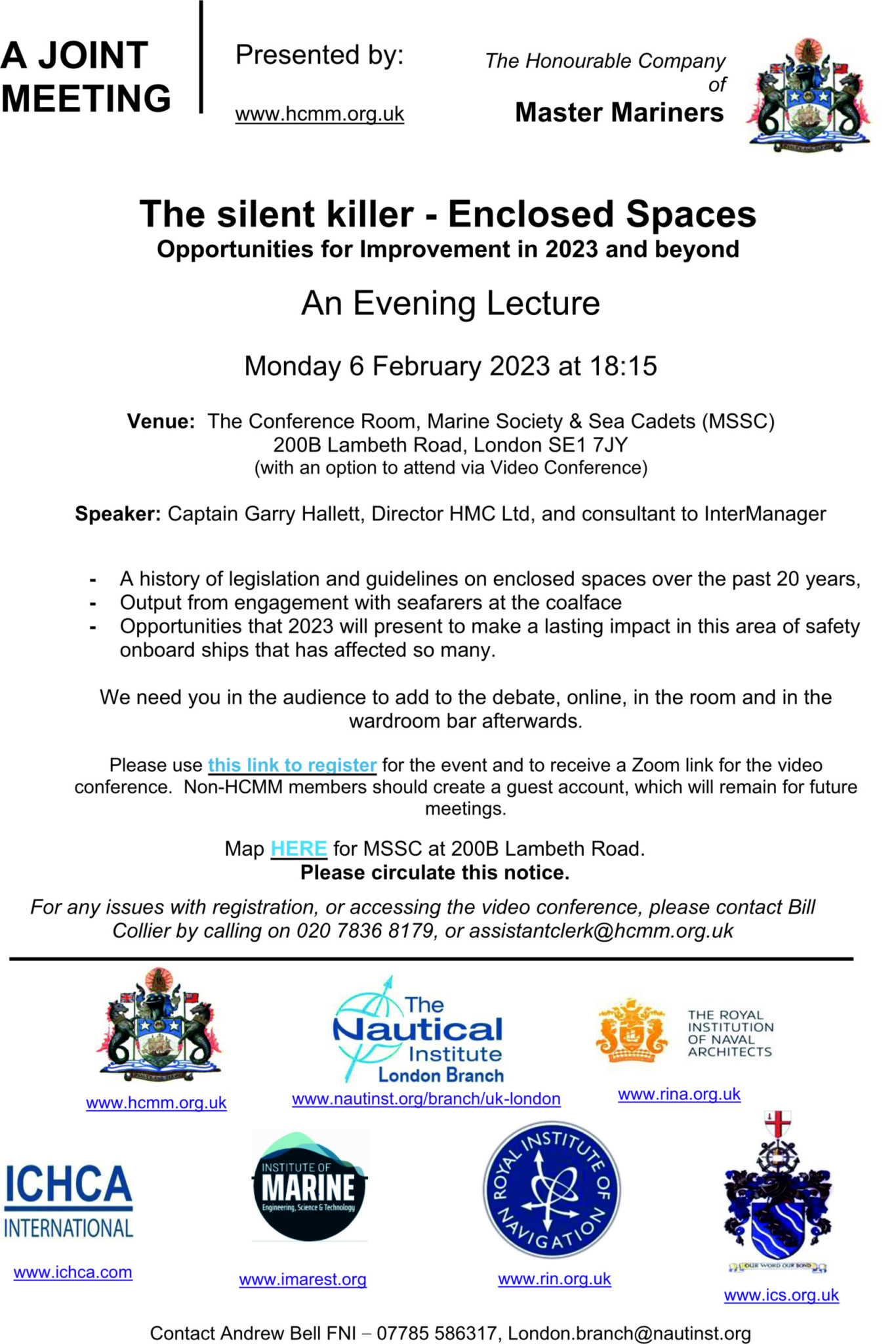 In the countdown to this year's Innovation in Safety Award Ceremony we are sharing each of the entries that we received.  Whilst there can only be one winner of the award itself, the wide range of entries means that there are
The silent killer – Enclosed Spaces, Opportunities for Improvement in 2023 and beyond, An Evening Lecture Monday 6 February 2023 at 18:15
On board HQS WELLINGTON (with an option to attend via Video Conference)
Speaker: Captain Garry Hallett, Director HMC Ltd, and consultant to InterManager
–        A history of legislation and guidelines on enclosed spacs over the past 20 years,
–        Output from engagement with seafarers at the coalface
–        Opportunities that 2023 will present to make a lasting impact in this area of safety onboard ships that has affected so many.
We need you in the audience to add to the debate, online, in the room and in the wardroom bar afterwards.
Please use this link to register for the event and to receive a Zoom link for the video conference. Non-HCMM members should create a guest account, which will remain for future meetings.