Dangerous Goods Working Group
ICHCA's Technical Panel is a core working body of ICHCA International, developing technical publications, guidelines and recommendations on a wide range of issues in cargo handling and operations, supporting ICHCA's Technical Advisory service to members and inputting to the Association's work at IMO and other regulatory bodies.
Four new working groups were established in 2018 following consultation with the ITP's 80+ members who represent cross-sectoral private and public-sector experience from the worlds of shipping, ports and terminals, logistics, inland transport, insurance and finance, equipment and technology.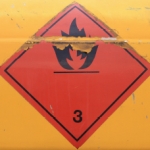 The new Dangerous Goods Working group is led by Les Richings. All ICHCA Members are welcome – and indeed invited – to join. Have your say in its forward programme.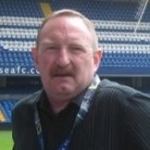 Les Richings, Managing Director, LRT Ltd Dangerous Goods Consultancy and Training
A director of the dangerous goods training and consultancy company LRT Ltd Les has been involved in the transport of dangerous goods for over 25 years. He has a degree in education and training and is a Fellow of the Chartered Institute of Logistics and Transport (FCILT).
His company has conducted training or consultancy work, both in the UK and abroad, for a number of organisations including; Total UK, Shell, Conoco, Murco, Phillips66, ABP, CdMR/Cobelfret, DFDS, DHL, Eddie Stobart, DB Schenker, Norbert Dentressangle, Ports of Felixstowe, Hull, Liverpool, Tyne and Shanghai, The Potter Group, and TNT to name a few.
Les is an active member of the Department for Transport Working Party on the Transport of Dangerous Goods and Secretary of the Dangerous Goods Training Advisory Panel (TAP).
LRT Ltd is an approved ADR training centre and also has CAA approval for Dangerous Goods by Air courses. Les is currently a question setter for the Dangerous Goods Safety Adviser (DGSA) examinations and a member of the Scottish Qualification Authority (SQA) ADR course steering committee.
Technical Panel Working Groups
Holly Thompson
2019-07-24T11:51:51+01:00