Container Owners Association (COA)
The Container Owners Association (COA) was established in November 2004 as an international organisation representing the common interests of all owners of freight containers. The principle aims of the COA are to provide global expertise, to promote common standards and to facilitate international lobbying. 
www.containerownersassociation.org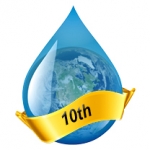 Cool Logistics Global Conference & Exhibition
2 – 4 October 2018
Antwerp, Belgium
Cool Logistics returns to Antwerp for its 10th anniversary edition.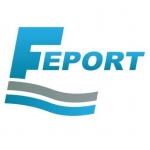 FEPORT
FEPORT represents the interests of stevedoring companies and terminal operators at a European level. FEPORT's members directly employ 220,000 port workers and its company members are among the top 15 global terminal operators in the world, representing a total share of 50 percent of the world's gross throughput.
FEPORT groups its interests into nine broad categories: port policy, transport policy, maritime policy, security, safety and the environment, logistics, customs and internal market procedures, social policy (social dialogue) and R&D. The Federation's objectives are: to inform and advise its members on European port-related matters, to discuss and formulate common points of view on European policy issues, to serve as an interlocutor for EU institutions and other national or international organisations and to share technical and operational know-how.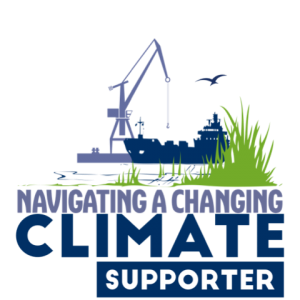 NavClimate
The Navigating a Changing Climate Initiative is led by PIANC on behalf of the Think Climate coalition. Think Climate is a multi-stakeholder coalition of ten associations with interests in waterborne transport infrastructure.
Through an unprecedented collaboration, the partners in PIANC's Think Climate coalition have committed to work together to support the inland and maritime navigation infrastructure sector as they respond to climate change.
By furthering understanding, providing targeted technical support, and building capacity, the coalition's 'Navigating a Changing Climate' initiative will encourage the owners, operators and users of waterborne transport infrastructure to:
Reduce greenhouse gas emissions and shift to low carbon maritime and inland navigation infrastructure
Act urgently to strengthen resilience and improve preparedness to adapt to the changing climate

RPMASA
The RPMASA is the leading Southern African organisation for all in the supply chain of Industrial and Retail chemicals and products, providing various services for Classification, Packaging, Labelling, safe transport and storage. It has links to various International Organisations through its participation in the UN Committee of Experts for transport of dangerous goods and the GHS.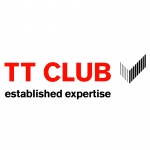 TT Club
The TT Club is the international transport and logistics industry's leading provider of insurance and related risk management services. Established in 1968, the Club's membership comprises container owners and operators (shipping lines and lessors), ports and terminals, and logistics companies, including road, rail and airfreight operators.
As a mutual insurer, the TT Club exists to provide its policyholders with benefits, which include specialist underwriting expertise, a world-wide office network providing claims management services, and first class risk management and loss prevention advice.
The Club works with some of the world's largest operators, through to companies whose activities are on a smaller scale, but face similar risks. Remarkably, in view of industry changes and consolidation, one third of the membership has chosen to insure with the Club for more than 20 years.
TT Club is managed by Thomas Miller, an independent and international provider of insurance, professional and investment services.