ICHCA's Technical Panel represents a formidable body of expertise in cargo handling safety, legislation and operational best practice.
The Panel brings together experienced practitioners, legislators, consultants and other interested parties to debate and develop good practice in cargo handling worldwide.
What ICHCA's Technical Panel does
Meets twice a year in various global locations
Discusses key industry challenges and shares information
Agrees initiatives and positions
Authors publications and guidelines
Plays a crucial role in ICHCA's liason and lobbying work at IMO & other bodies
How ICHCA Members can get involved
Reports, documents and presentations from Technical Panel Meetings are available to ICHCA Members in the Members Area
Members are welcome to attend Technical Panel Meetings as observers
Members can apply to become a Member of the Technical Panel by writing to tech.advisor@ichca.com
Technical Panel Working Groups
Technical Advisory Service
Do you have a specific technical query? Get expert advice from ICHCA's Technical Advisory service.
Members benefit from ICHCA's unique Technical Advisory service, providing you with a trusted source of information on cargo handling practice, policy and regulations tailored to your specific request. The key areas of advice are:
Digital and innovation
Dangerous goods
Straddle carrier safety
Incident benchmarking
Container weighing
Are you a Member?  Submit your query via the Members Area
Or join ICHCA if you are not a Member yet.
Members can pose questions on any aspect of cargo handling and will receive expert feedback based on an extensive library of past queries and first-hand global industry knowledge, including the active input of the Technical Panel member body.
Compared with using open channels to solicit feedback from sources whose qualifications may not be fully known, ICHCA's technical advice service gives members a guarantee of quality information from experienced industry practitioners.
Become a Member today to benefit.
Please click here to view summaries of our Technical Enquiries, featuring questions and responses from our members on a wide variety of issues affecting our industry.
"Having a strong global reference point for technical questions is very important.

When new issues arise, there is a panel of technical experts who can research and report on the issue and lobby where necessary on a very high level."
Technical Panel Steering Group
Bill Brassington                – Director ETS Consulting, Chair
Cdt. Dirk Van de Velde   – Chief EHSQ Officer, Mediterranean Shipping Company SA
Cedric Rousseau               – QSSE Terminals Manager, CMA CGM
Peregrine Storrs-Fox      – Risk Management Director, Through Transport Mutual Services (UK) Ltd
Peter Lahay                        – International Transport Workers Federation
Richard Steele                   – CEO, ICHCA International
Ruth Gallagher                  – Global Head of HSE for A.P. Moller – Maersk
Shayne Daum                    – Director, Safety and Operations, British Columbia Maritime Employers Association
Stephan Stiehler               – Independent Consultant, Stiehler Consulting
Steve Biggs                         – International Transport Workers Federation
Technical Panel Executive Members
ITP Chair & Chair, 
SCIART WG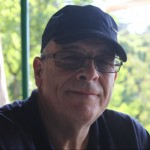 Bill Brassington
Director
ETS Consulting
Deputy Chair & Chair,
Digital & Innovation WG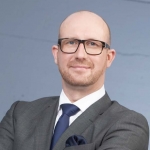 Stephan Stiehler
Independent Consultant
Stiehler Consulting
Deputy Chair & Chair,
Straddle Carrier Safety WG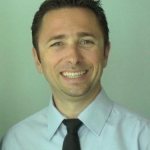 Cedric Rousseau
QSSE Terminals Manager
CMA CGM
Chair of the Working Groups
Deputy Chair & Chair,
Digital & Innovation WG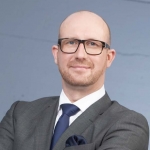 Stephan Stiehler
Independent Consultant
Stiehler Consulting
Deputy Chair & Chair,
Straddle Carrier Safety WG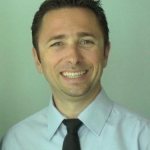 Cedric Rousseau
QSSE Terminals Manager
CMA CGM
Chair, Dangerous Goods WG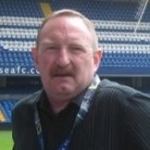 Les Richings
Managing Director
LRT Ltd Dangerous Goods Consultancy and Training
Chair, Dry Bulk Cargoes WG

Javier Quintero Saavedra
Head of HSE of Terminales
Maritimos de Galicia