Over many decades, ICHCA has played a significant role in ensuring that the voice of the cargo handling industry is represented in the development of new legislation and regulatory guidelines.
ICHCA's privileged NGO status at IMO, ILO, ISO and other key UN agencies allows us to monitor, contribute to, and influence the development of regulations and guidelines that impact cargo handling and movement worldwide.
Our NGO campaign work has covered and continues to address a range of major regulatory items, such as:
Legislation on verification of container weights
Code of Practice on Packing of Cargo Transport Units
Liquefaction of bulk cargoes and MARPOL Annex V
Approved Continuous Examination Programme (ACEP) for containers
Thorough examination of ships lifting appliances and SOLAS Amendment
IMDG and IMSBC Code amendments
GHG emissions on vessels (and in Ports)
Maritime Single Window
FAL Convention Manual
Ship/Port Interface document compendium
Mooring Safety Guidelines
Join ICHCA Delegations to IMO
ICHCA's NGO work includes organising member delegations to attend IMO and other meetings, taking part in expert correspondent and working groups; and reporting back to members and the industry at large on the progress of new and amended legislation. Members are welcome to join one of our delegations and/or take part in supporting working and correspondence groups.
IMO Events Programme
The preliminary programme of meetings for 2022 can be found on the IMO Home page at www.imo.org
10% discount on IMDG Code publications for ICHCA Members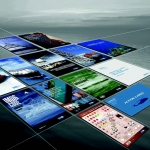 ICHCA members enjoy a 10% discount on IMDG Code publications via IMO reseller ( and ICHCA member) Exis Technologies. Please contact sales@existec.com for more information.