ICHCA
International Cargo Handling Coordination Association

ICHCA International provides a focal point for informing, educating, networking, shaping and sharing industry views to help improve cargo handling throughout international supply chains.
Our privileged non-government organisation status enables us to represent our members, and the cargo handling industry at large, in front of national and international agencies and regulatory bodies.
Careers with ICHCA
ICHCA is not currently recruiting.  However, please do feel free to check back with us from time to time.  If any job does become available we will only ever contact you through secretariat@ichca.com.
ICHCA Member Benefits Pack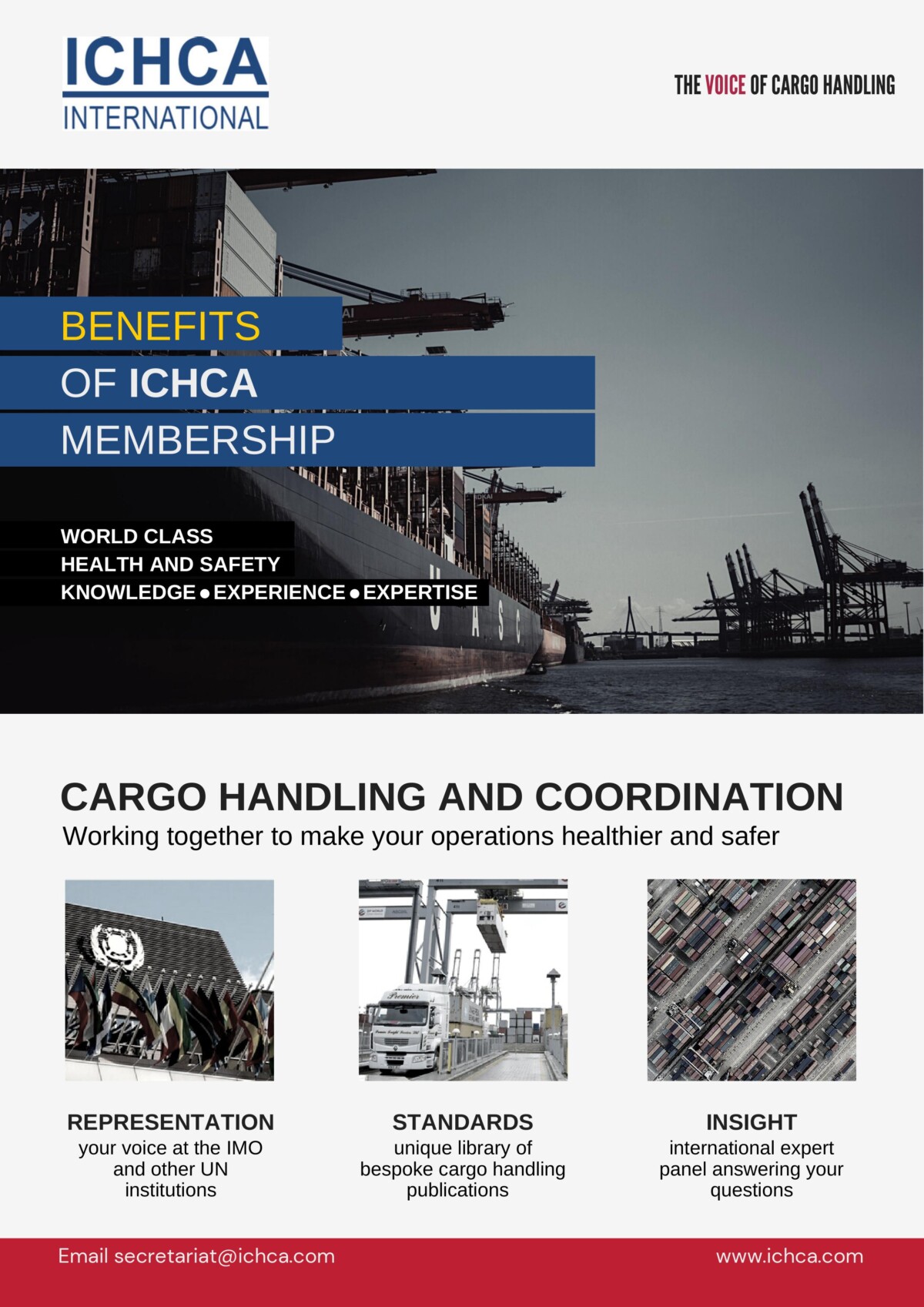 Membership

Join a unique cross-sector NGO dedicated to advancing safety and operational best practice in cargo handling chains worldwide.
"The value I see from ICHCA membership is the industry experience and resource materials, which are invaluable. The network of industry related participants is also wonderful."
"I enjoy the networking with people from all over the world. Many problems can be solved easily by contacting one of the members."
Members enjoy many exclusive benefits including:
Access to all ICHCA Publications and discounted rates on all IMO Publications
Access to one-to-one Technical Advice
Unlimited opportunities to attend IMO sessions
Discounted rates to all ICHCA events
Discounted training courses including on IMDG Code compliance and proper CTU packing
Unique cross-sector networking opportunities – getting all stakeholders round the table to resolve together issues that affect business for everyone in the cargo chain

ICHCA Insights is ICHCA International's monthly newsletter; if you would like to subscribe, please email secretariat@ichca.com