Guest Speaker Feature for the ICHCA Coffee Break Webinar on 6 October 2022 at 14:00 BST – Book now!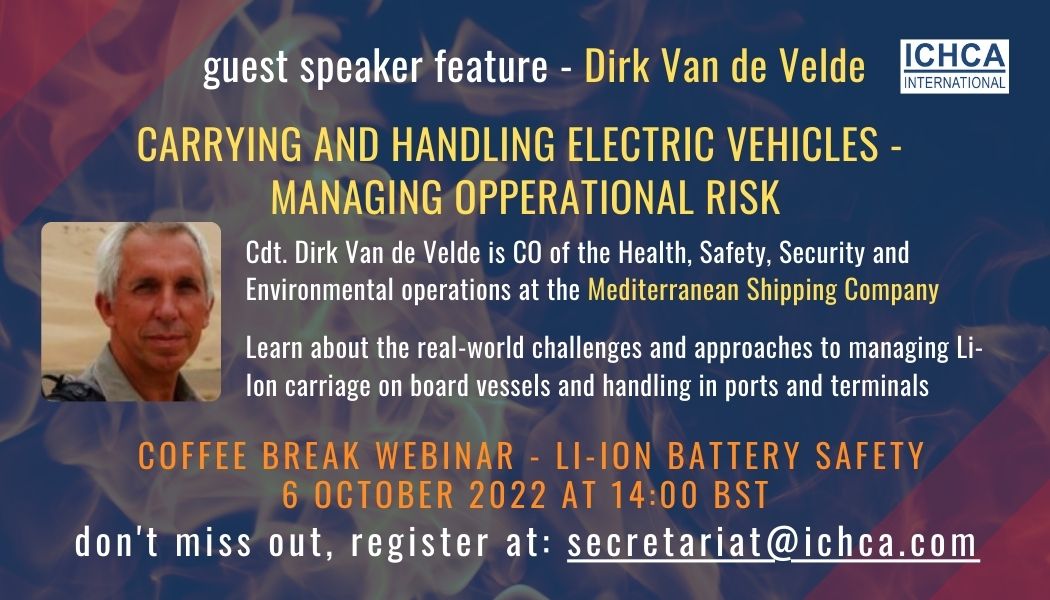 Cdt. Dirk Van de Velde is CO of the Health, Safety, Security and Environmental operations at the Mediterranean Shipping Company
Carrying and Handling Electric Vehicles – Managing Operational Risk
Learn about the real-world challenges and approaches to managing Li-Ion carriage on board vessels and handling in ports and terminals.
To register email: secretariat@ichca.com