Guest Speaker Feature for the ICHCA Coffee Break Webinar on 6 October 2022 at 14:00 BST – Book now!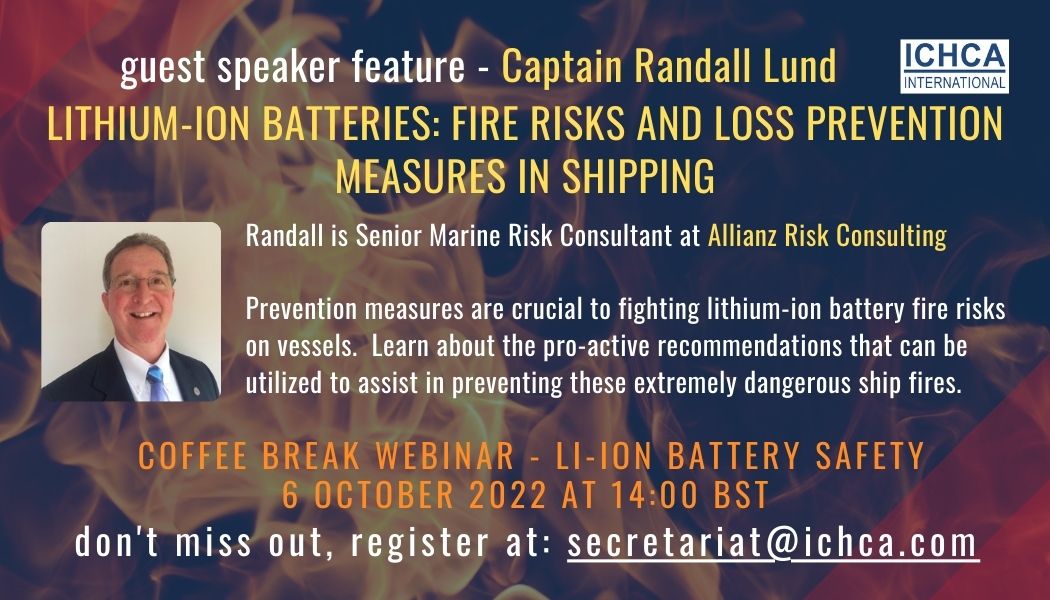 Guest Speaker:

Captain Randall Lund, Senior Marine Risk Consultant at Allianz Risk Consulting
Lithium-ion batteries: fire risks and loss prevention measures in shipping
Prevention measures are crucial to fighting lithium-ion battery fire risks on vessels.  Learn about the pro-active recommendations that can be utilized to assist in preventing these extremely dangerous ship fires.
To register email: secretariat@ichca.com