INNOVATION IN SAFETY NEVER STOPS…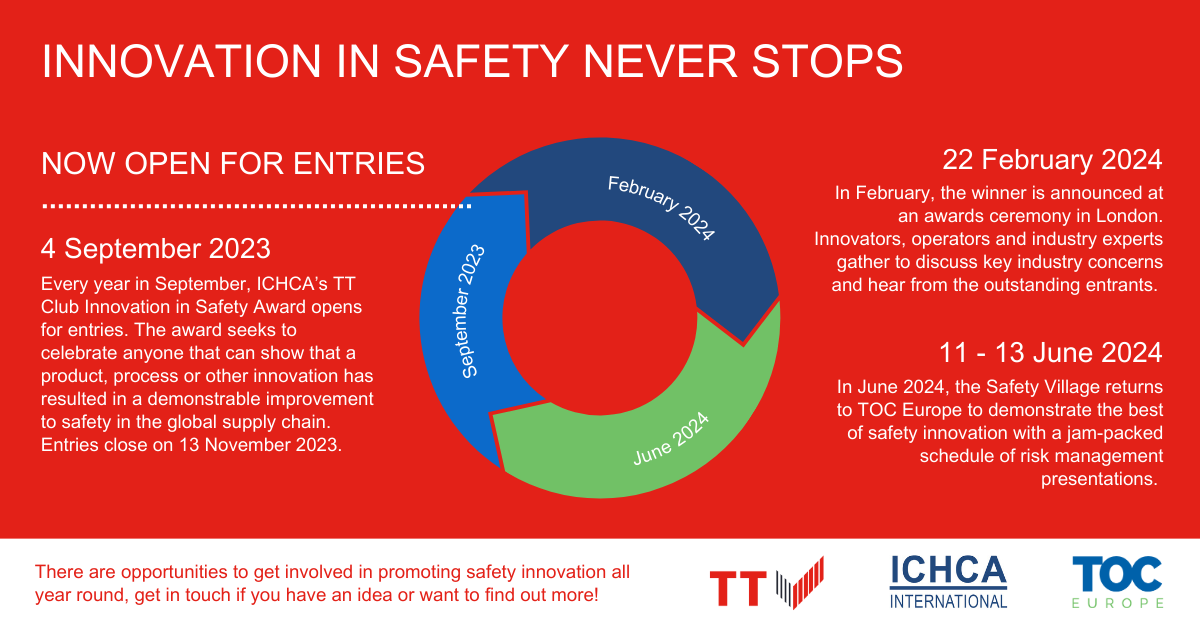 We are delighted to set out the now year round calendar for innovating in safety, we would love you to get involved..
4 September 2023 
ICHCA's TT Club Innovation in Safety Award is now open for entries.The award seeks to celebrate anyone that can show that a product, process or other innovation has resulted in a demonstrable improvement to safety in the global supply chain.
The closing date for entries is 13 November 2023. 
Details of how to submit entries and of the judging criteria can be found: https://ichca.com/entering-the-tt-club-innovation-in-safety-award-2023
22 February 2024
In February, the winner is announced at an awards ceremony in London.  Innovators, operators and industry experts gather to discuss key industry concerns and hear from the outstanding entrants. 
11 – 13 June 2024 
In June 2024, the Safety Village returns to TOC Europe to demonstrate the best of safety innovation with a jam-packed schedule of risk management presentations. 
If you have any questions, please email secretariat@ichca.com.