Meet the Innovation in Safety Award Entrants: MEGA-INLINER

In the countdown to this year's Innovation in Safety Award Ceremony we are sharing each of the entries that we received.  Whilst there can only be one winner of the award itself, the wide range of entries means that there are ideas that will appeal to different readers directly or may be the inspiration for your own next step change for safety.
We will introduce you all to all of the entries before the Award Ceremony on 23 February.
Today's entry is:
MEGA-INLINER
Our total system stands out by its simplicity, yet it has an unprecedented impact on the way in which non-hazardous liquids are being transported.
The foundation is a bag made of multi-layer of high-grade recyclable plastic, the Mega-Inliner®. Once it is placed in an empty complimentary tank container build to our specifications, it can be filled with any conceivable (non-hazardous) liquid. Oxygen can not enter, and gasses can not escape the liquid due to the high barrier EVOH layer. The liquid arrives in top condition and the tank container stays clean, with no wear and tear, therefore the PLC of our tank containers is perpetual.  Additionally, barely any liquid remains in the Mega-Inliner® once the bag has been emptied by applying compressed air between the tank wall and the Mega-Inliner®. We squeeze the liquid out of the bag without pumping again no touching the product, no contamination possible. Installing a Mega-Inliner® only takes five minutes, and removing it, takes fifteen minutes. From now on, any tank container in stock which is fitted with a Mega-Inliner® is ready for your immediate use without any prior cargo restrictions, making your transport more sustainable and cost efficient because no empty kilometres needed by matching non-hazardous flows unlimited.
For more information click here
We are thrilled to invite you to join us in-person or virtually on Thursday 23 February 2023 | 3:30pm (GMT) as we announce the winner of the 2022 TT Club Innovation in Safety Award!
This event sees the celebration of creative health and safety professionals throughout the cargo industry. The submissions this year have ranged from the digitalisation of processes and improvement of physical safety to fire prevention and data monitoring.
During the hybrid ceremony you will hear from our keynote speaker, Morten Engelstoft, a panel made up of innovators, operators and industry professionals discussing safety concerns, industry developments and barriers to adoption. Our shortlisted entrants will present their entries so you can get a taste of the vast array of safety innovation taking place in the transport and logistics industry, before the winner is announced.
So, which demonstrated the greatest improvement in safety for cargo handling and transport and showed the greatest potential for widespread adoption? Join us free to find out!
This is a hybrid event hosted in London.
OPTION 1: 

   If you would like to attend in person, please CLICK HERE
OPTION 2:

    If you want to register to view the event online, please CLICK HERE
Keynote Speaker: Morten Engelstoft
We are delighted that experienced CEO and board member, Morten Engelstoft will be joining us as this year's keynote speaker.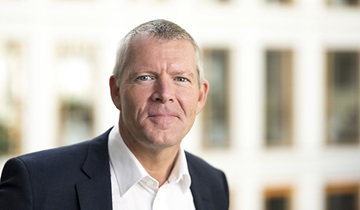 After 6 years as CEO of APM Terminals (a previous winning entrant) as well as almost 36 years at Maersk, we are excited to welcome Morten to outline his experience of the importance of safe and secure operations as well as present the award to the winning entry.
If you have any questions about the event, please don't hesitate to get in touch secretariat@ichca.com
The information presented, is taken from the entry forms received for the 2022 TT Club Innovation in Safety Award and is presented with the entrants' consent. This includes images and graphics. All materials, content, links, copywrite and claims relating to individual entries, products and services, belong to the respective entrants.