Member Benefit: Free delegate places at Intermodal Africa 2023, 18 to 20 April, Durban, South Africa

We are delighted to announce the next conference in our new-for-2023 ICHCA member benefit, in partnership with Transport Events.
We have secured the exciting opportunity for up to 10 ICHCA Member delegates to attend each of Transport Events conferences in 2023. If you would like to attend the upcoming event in Durban, South Africa, details below, please email: secretariat@ichca.com to secure your place. We will need your confirmation of a place at least 2 weeks before the event at the latest.
The 29th Intermodal Africa 2023 Exhibition and Conference will take place from Tuesday 18 to Thursday 20 April 2023 at the Durban International Convention Centre hosted by Transnet National Ports Authority and officially endorsed by the Port Management Association of Eastern and Southern Africa (PMAESA) and the Association of Indian Ocean Islands Ports (L'Association des ports des îles de l'océan Indien (APIOI).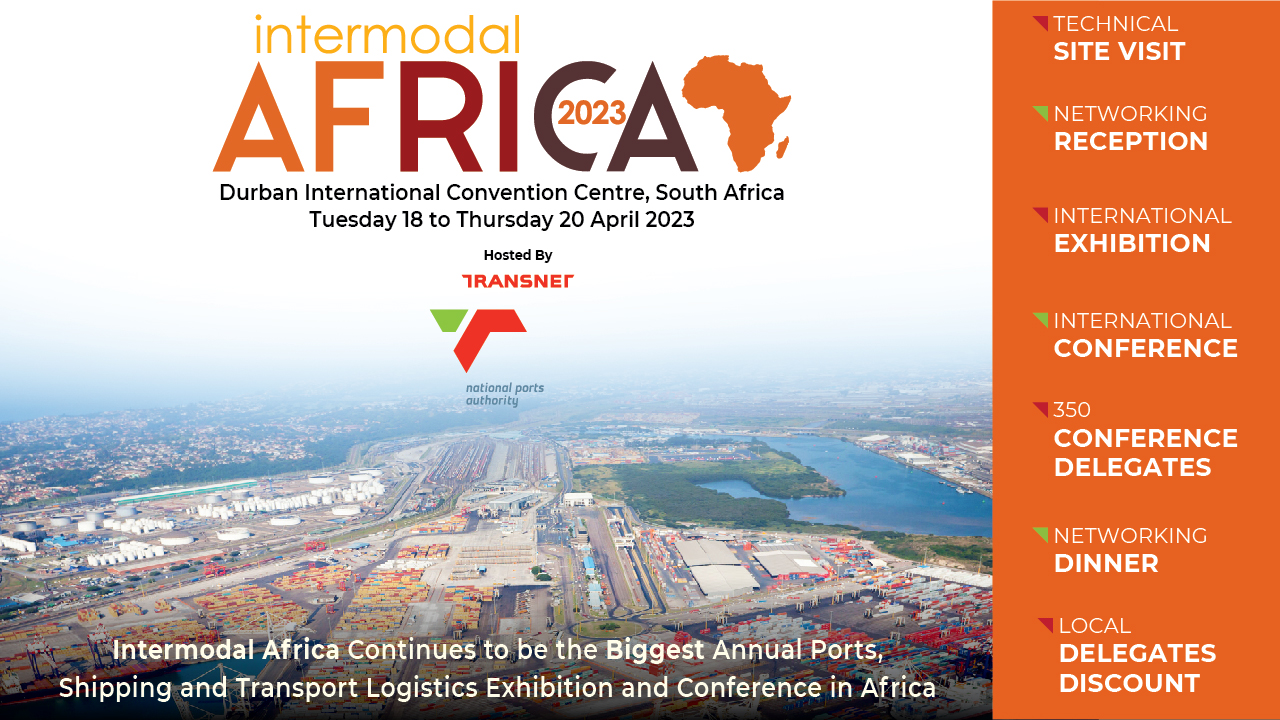 A two days Conference Programme will feature 35 world-class transportation and logistics conference speakers addressing topical issues and challenges on global and regional trade and investment attended by a gathering of 350 senior government officials, industry principals, academics, senior executive harbour masters, harbour engineers, port engineers, maintenance supervisors and procurement decision makers together with the region's leading shippers, cargo owners, importers / exporters, shipping lines, freight forwarders, logistics companies, ports, terminal operating companies, railway operators, port equipment and services suppliers from countries throughout Europe, Middle East and Africa (EMEA).
There will be opportunity for 50 exhibitors and sponsors to network with the delegates at this major annual international maritime transport Exhibition and Conference trade event for Africa.
For more information click here: http://transportevents.com/ForthcomingEventsdetails.aspx?EventID=EVE191