TT Club Innovation in Safety Award Winners Announced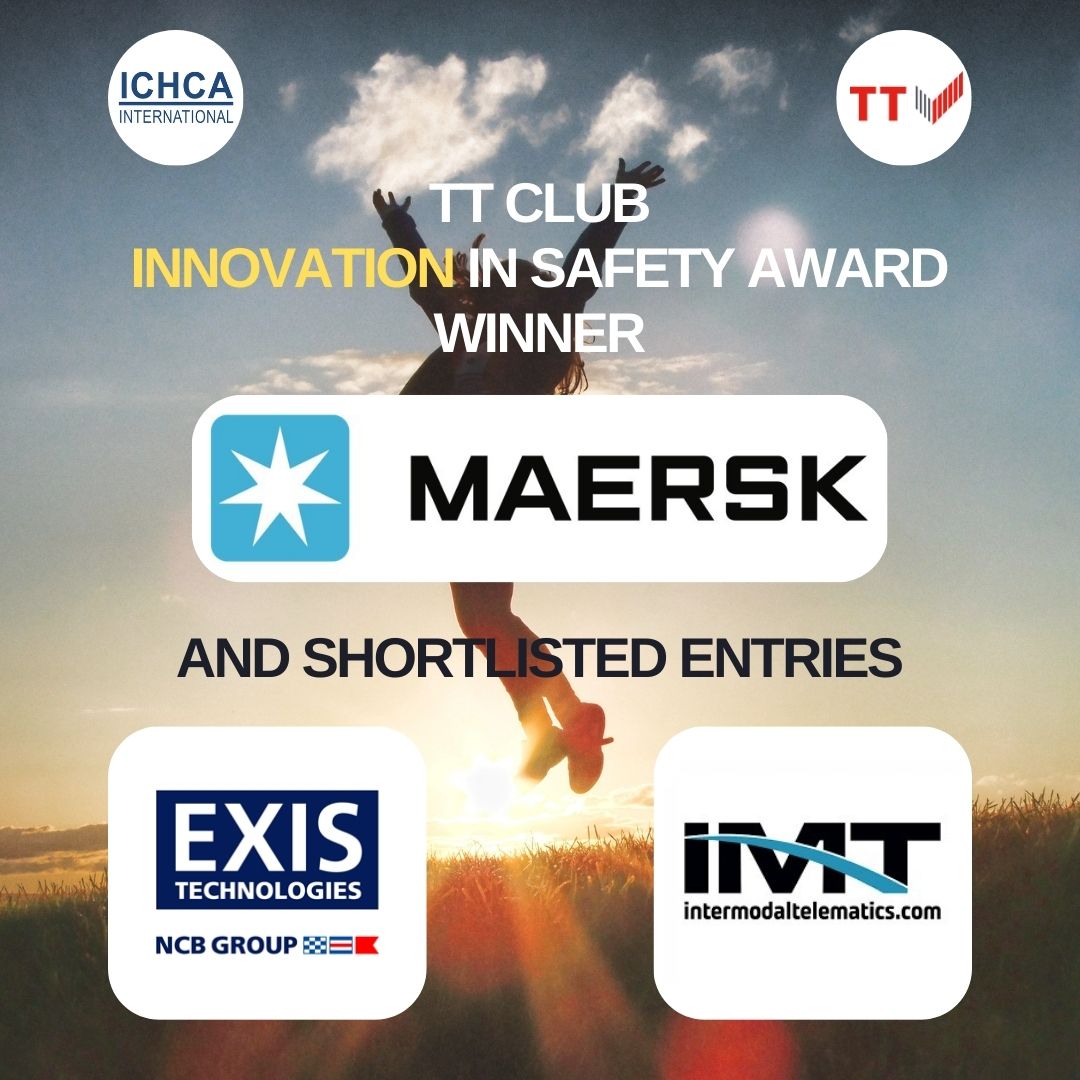 The winner of the prestigious safety award made possible by the collaboration of ICHCA International (ICHCA) and TT Club for the fifth time was announced as AP Moller Maersk for its APMT Vessel Inspection App.  The winner and fellow short-listed entrants, Exis Technologies and Intermodal Telematics were present at the ceremony to showcase their innovations.
Both ICHCA and TT are delighted that the now well-established industry accolade, with its strenuous process of entering and judging have once more celebrated safety innovation within the cargo handling and transport sector.  There is now a real focus by organisations across the world on constantly searching for better solutions to the challenges of improving safety.
At the first 'live' Innovation in Safety Awards ceremony for four years, held in London today, all three finalists gave presentations of their ground-breaking initiatives, which through their variety of application reflected the broad categories represented by the twenty award entrants drawn from thirteen countries, and covering such diverse fields as digitalisation processes, learning and predictive data application as well as safer physical operations and equipment.
The winning innovation was APMT's Vessel Inspection Mobile App.  "We are delighted with this recognition for the safety app we have developed in-house in collaboration with Maersk," said Jack Craig, Chief Operations Officer at APM Terminals.  "The app provides a standardised digital platform for terminals to carry out vessel inspections, highlighting potential critical risk. It underpins our continuous focus on safety throughout our operations and is a great example of how we can smartly deploy technology to be even better at this."