2 days to go! Workplace Safety in Ports and Terminals Webinar and ICHCA Technical Panel Meeting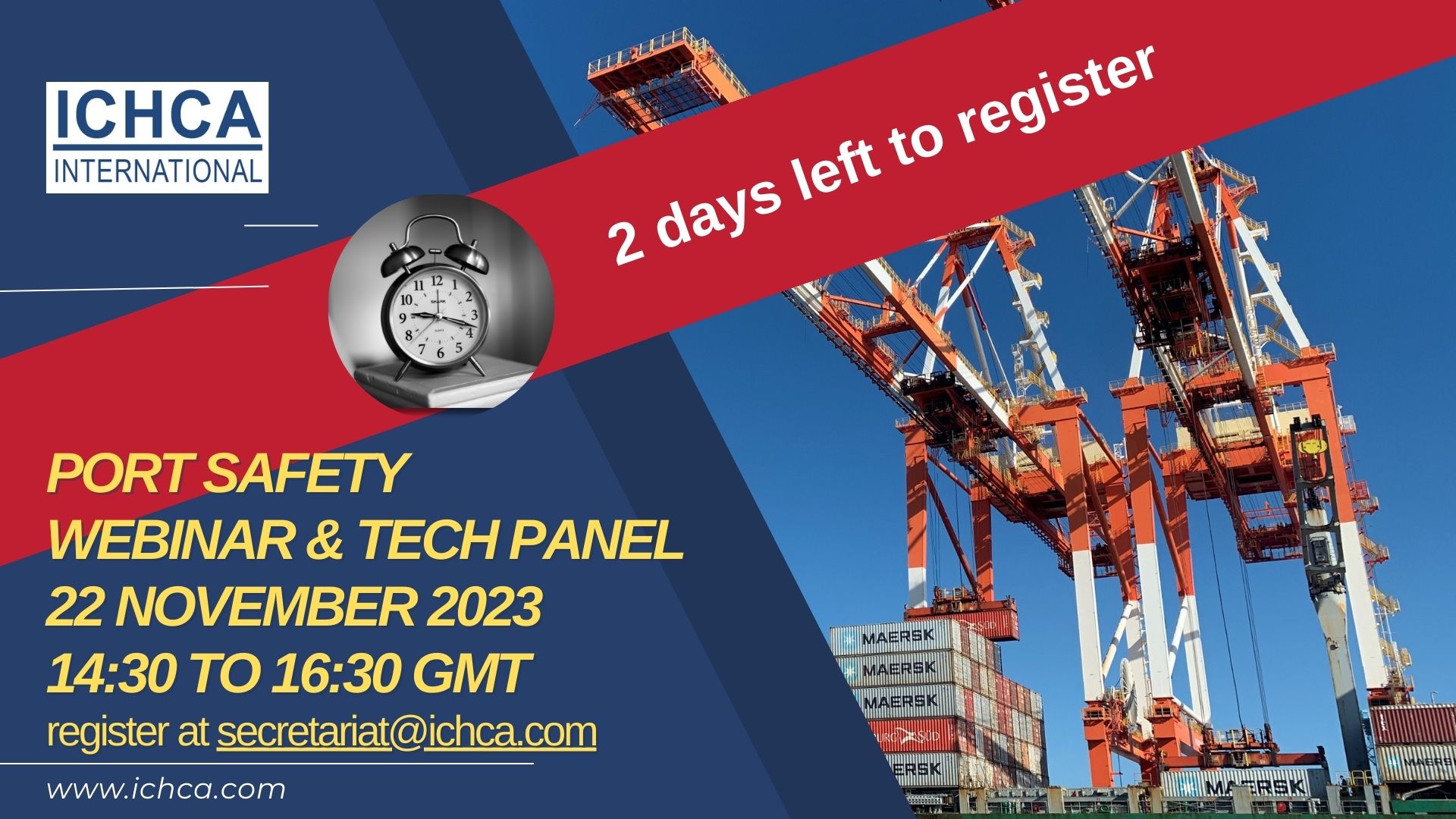 2 days until the FREE ICHCA Technical Panel Meeting and webinar on Workplace Safety in Ports and Terminals – Wednesday, 22 November 2023 at 14:30 GMT
Are you interested in workplace safety in Ports and Terminals?
Join us for a free educational webinar and Technical Panel Meeting with presentations, Q&A and an open floor discussion. Hear from terminal operators, quayside workforce and ocean transport providers as well as members of ICHCA's Technical Panel on how to improve health and safety performance in your organisation.
What's on the agenda?
• Critical safety issues a quayside perspective
• Bulk and project cargo transport and handling safety
• Communication, coordination and cooperation between terminals and first responders in emergencies
• Safety round table – open floor for you to raise and debate the topics that are on your health and safety radar
Explore with us the range and types of safety interventions that can make your organisation more sustainable and help your people go home from work in the same condition that they arrived.
FEATURED SPEAKER:
• Erick H.-Saia, Safety Representative – Ports of the Delaware River Marine Trade Assoc. (PMTA) & Director Safety & Loss Control – Greenwich Terminals LLC
• Jan Jacob Andreassen, HSEQ Manager, G2 Ocean
• Steve Biggs, Senior Assistant at ITF Docker's Section
22 November 2023 at 14:30 GMT