Last chance to secure your spot for tomorrow's FREE webinar!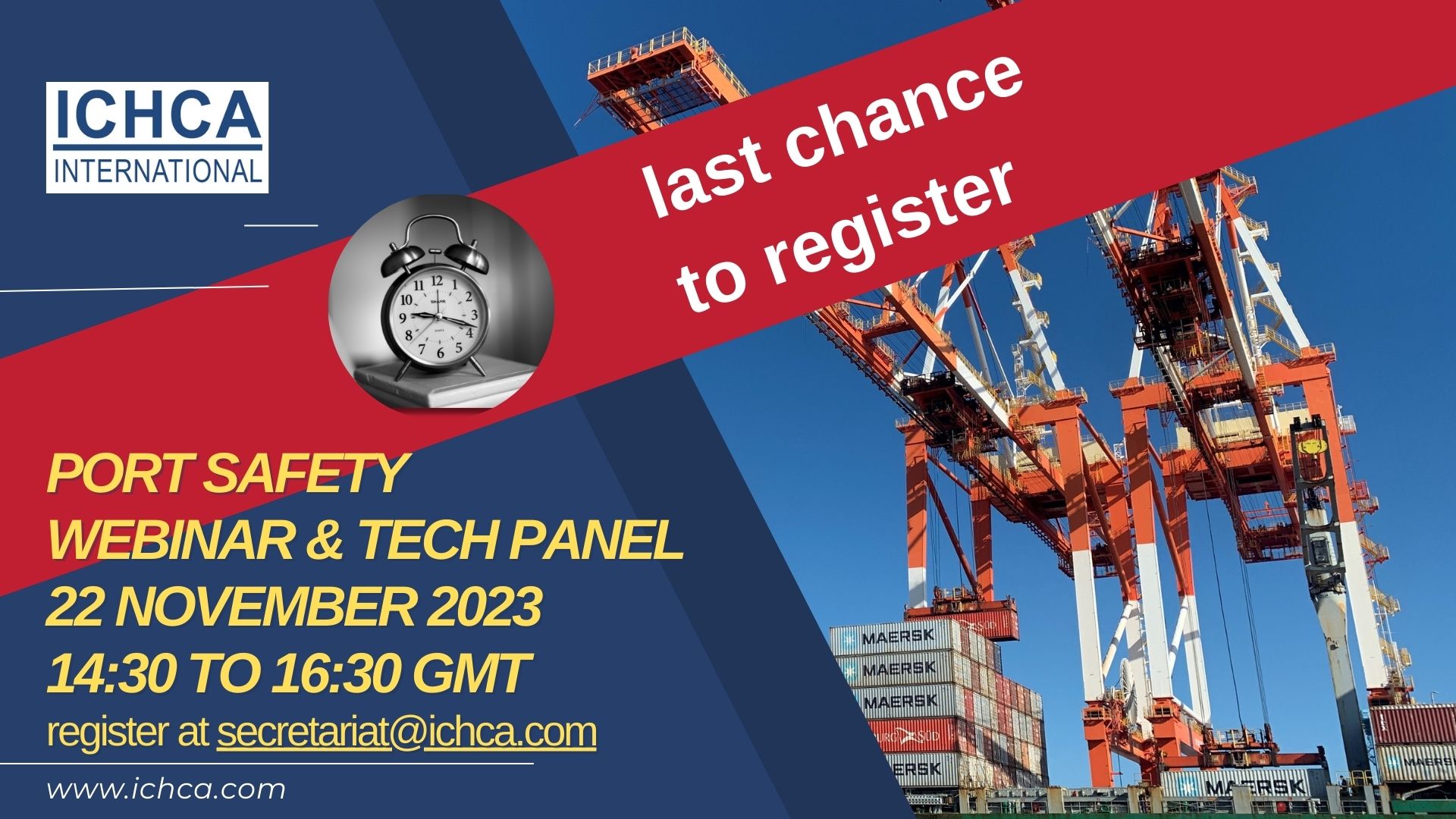 Join us tomorrow for a free webinar on Workplace Safety in Ports and Terminals
Are you interested in workplace safety in Ports and Terminals?
Join us for a free educational webinar and Technical Panel Meeting with presentations, Q&A and an open floor discussion. Hear from terminal operators, quayside workforce and ocean transport providers as well as members of ICHCA's Technical Panel on how to improve health and safety performance in your organisation.
22 November 2023 at 14:30 GMT