ICHCA FREE WEBINAR: How to Innovate for Workplace Safety in Ports and Terminals – 28 June 2023 at 14:00 BST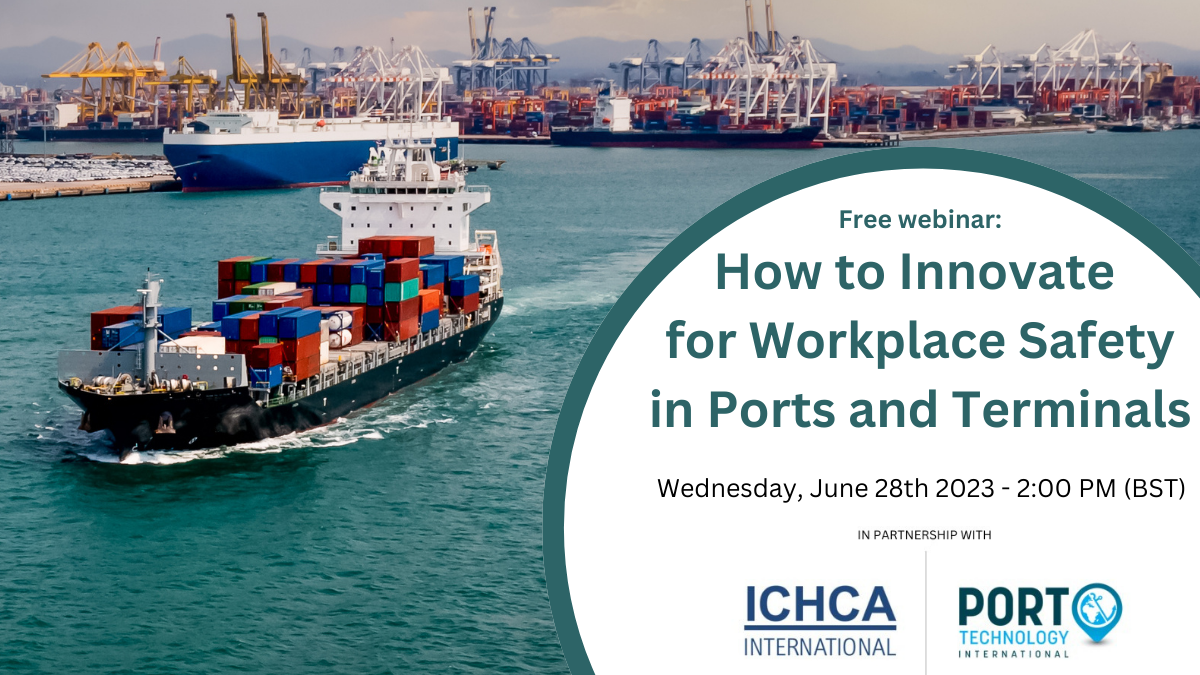 Presented by ICHCA in partnership with Port Technology International
We are delighted to invite you to join us for a FREE webinar where you will hear from terminal operators and workplace safety innovation providers on how to improve your safety performance through innovation.
There are new approaches to safety using both high and low technology being employed by the cargo supply chain today, this roundtable webinar will look at what is available now, what is approaching and how you can innovate to succeed.
Explore with us the range and types of safety innovation available to make your organisation more sustainable and help your people go home from work in the same condition that they arrived.
Benefits of attending:
• What it takes to make that safety leap forward a success
• How to bring people along with you and your innovation in safety
• What safety innovation can be applied to
• How to avoid costly missteps when trying to innovate
• Why you can not afford to miss opportunities to get increasingly better at health and safety in your organisation
• Where your next safety innovation leap could occur
Wednesday, 28 June 2023 at 14:00 (BST)