ICHCA Radar: Investigation report into fertiliser chemical reaction onboard MV Purple Beach

We find or are sent a wide range of industry related learning and informative content that is not necessarily part of an immediate project but which we think will be of interest to members. Where these appear on our radar, we will share a summary of points of interest and provide links for members to find out more.
In this ICHCA Radar we spotlight a report published by The German Federal Bureau of Maritime Casualty Investigation into the serious marine casualty caused by a chemical reaction within a fertiliser load onboard the vessel Purple Beach in 2015. Thankfully there was no loss of life, injuries or pollution, however the vessel was ultimately scrapped as a result of this incident.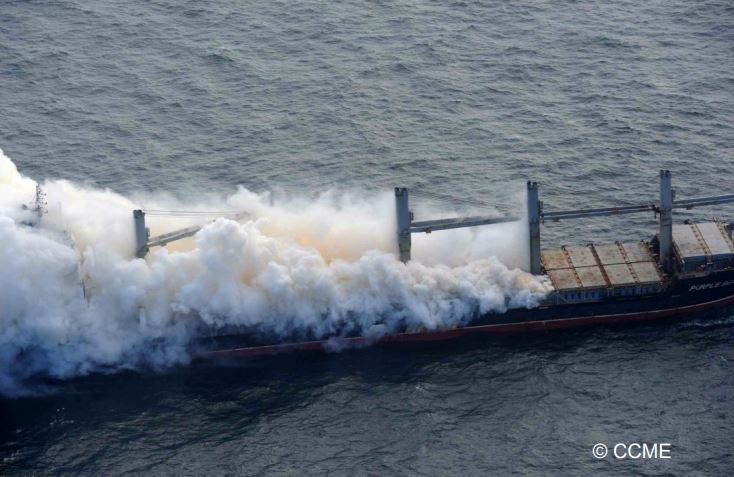 ICHCA makes no claim on the content of this report and is not responsible for the accuracy of or views expressed in it.