ICHCA Workplace Safety in Ports and Terminals Webinar – Jan Jacob Andreassen Profile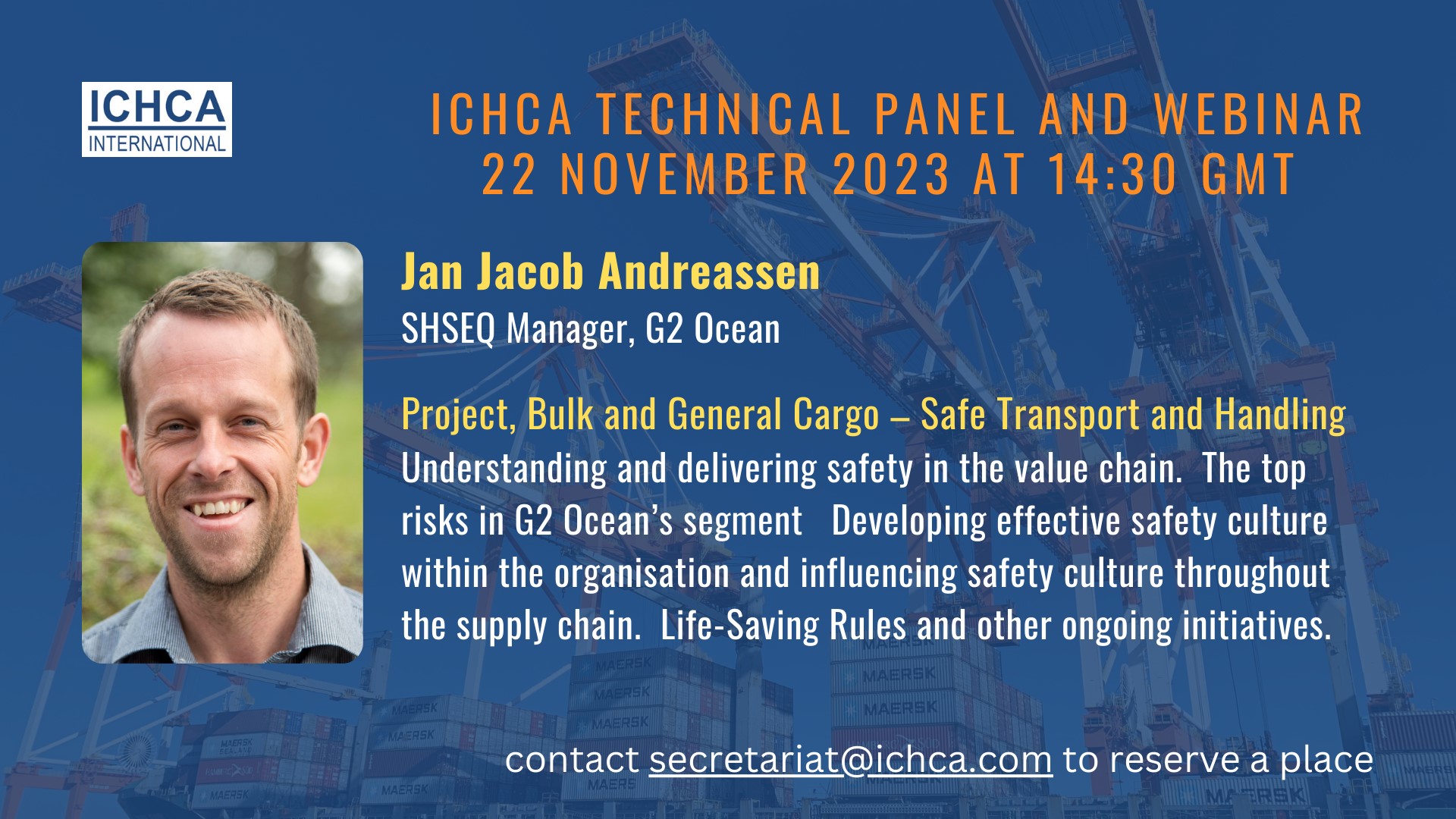 In the second of three session profiles we are delighted to spotlight Jan Jacob Andreassen, HSEQ Manager, G2 Ocean.
Understanding and delivering safety in the value chain. 
The top risks in G2 Ocean's segment including greater reliance on operative-led handling compared with containers, demands and expectations of customers.  Developing effective safety culture within the organisation and influencing safety culture throughout the supply chain.  Life-Saving Rules and other ongoing initiatives.
22 November 2023 at 14:30 GMT
To register and reserve your place please email: secretariat@ichca.com