Innovation in Safety Award 2023 – Less Than a Week to Enter!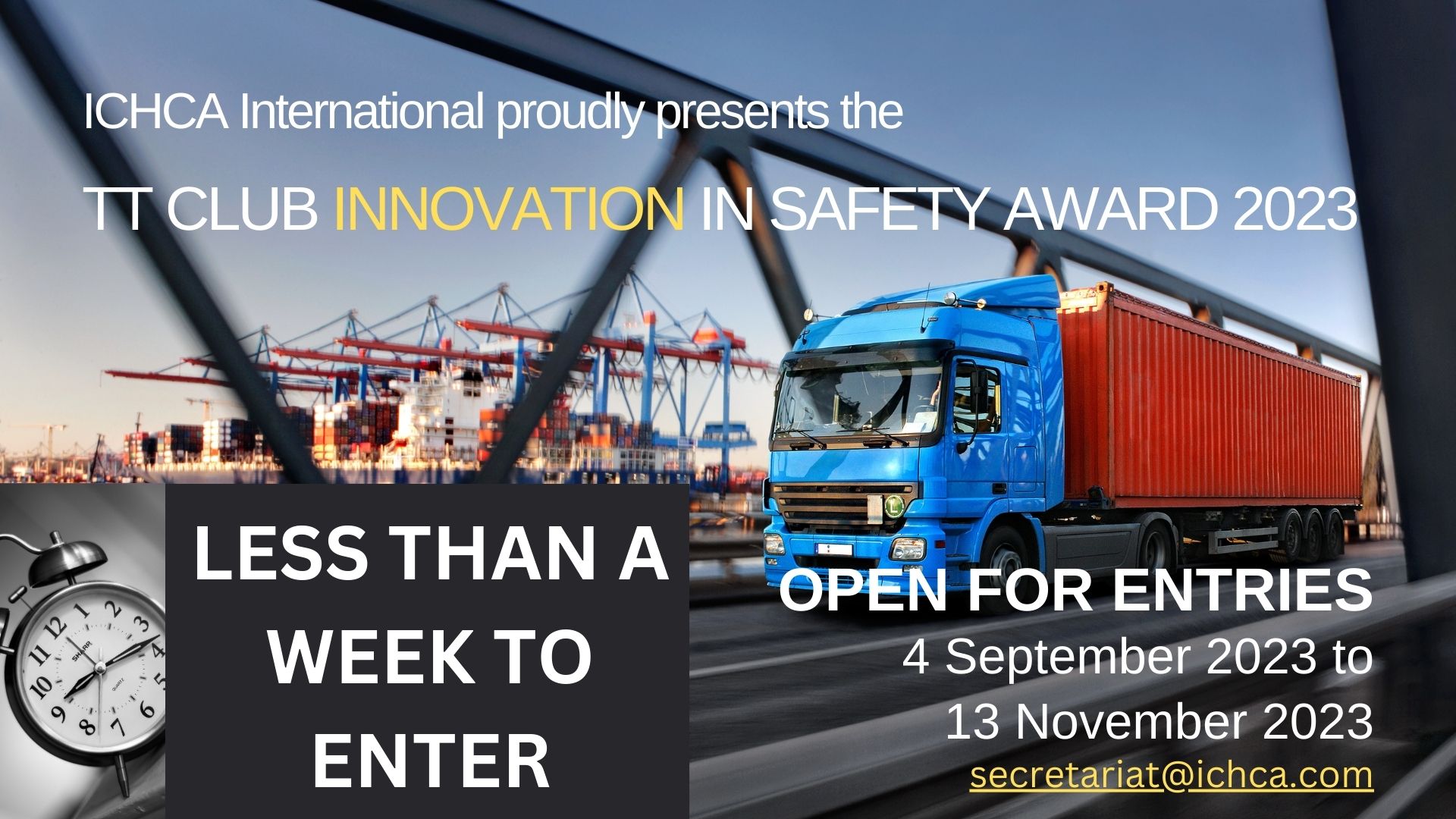 With the deadline fast approaching, safety innovators have less than a week to register their entries for this year's TT Club Innovation in Safety Award.
The Award is a powerful opportunity to recognise the efforts of all the pioneers pushing for ever improving health and safety across the cargo supply chain. As a safety innovator, the Award is your chance to reach into the industry and create value-add visibility and impact.
Remember that the Award programme is now year-round with multiple opportunities to recognise the work of your organisation.
The Award will be presented in London on 22nd Feb 2024, at an evening reception hosted by TOC Europe with industry guests.
At the reception, all entrants will have the chance to:
• have a recorded interview which will be used to promote the Award.
• get to know industry experts/fellow innovators/journalists/operators and other guests.
• have your innovation published in the official digest which is shared with over a thousand cargo organisations, professionals, industry journalists and publications.
Then at TOC Europe 11-13 June 2024 all Award entrants will have the opportunity to:
• exhibit at the TOC Safety Village at a discounted rate OR for FREE for the winning entry.
• join us at the TOC Safety Village to promote your innovation to the industry.
TT Club and ICHCA are committed to helping those making the industry safer. We support entrants with ongoing promotion on our websites, in digests, on social media and in the press, as well as offering speaking opportunities at events and webinars.