TT Club Innovation in Safety Award – 4 Days left to enter – Don't miss the chance to promote your innovation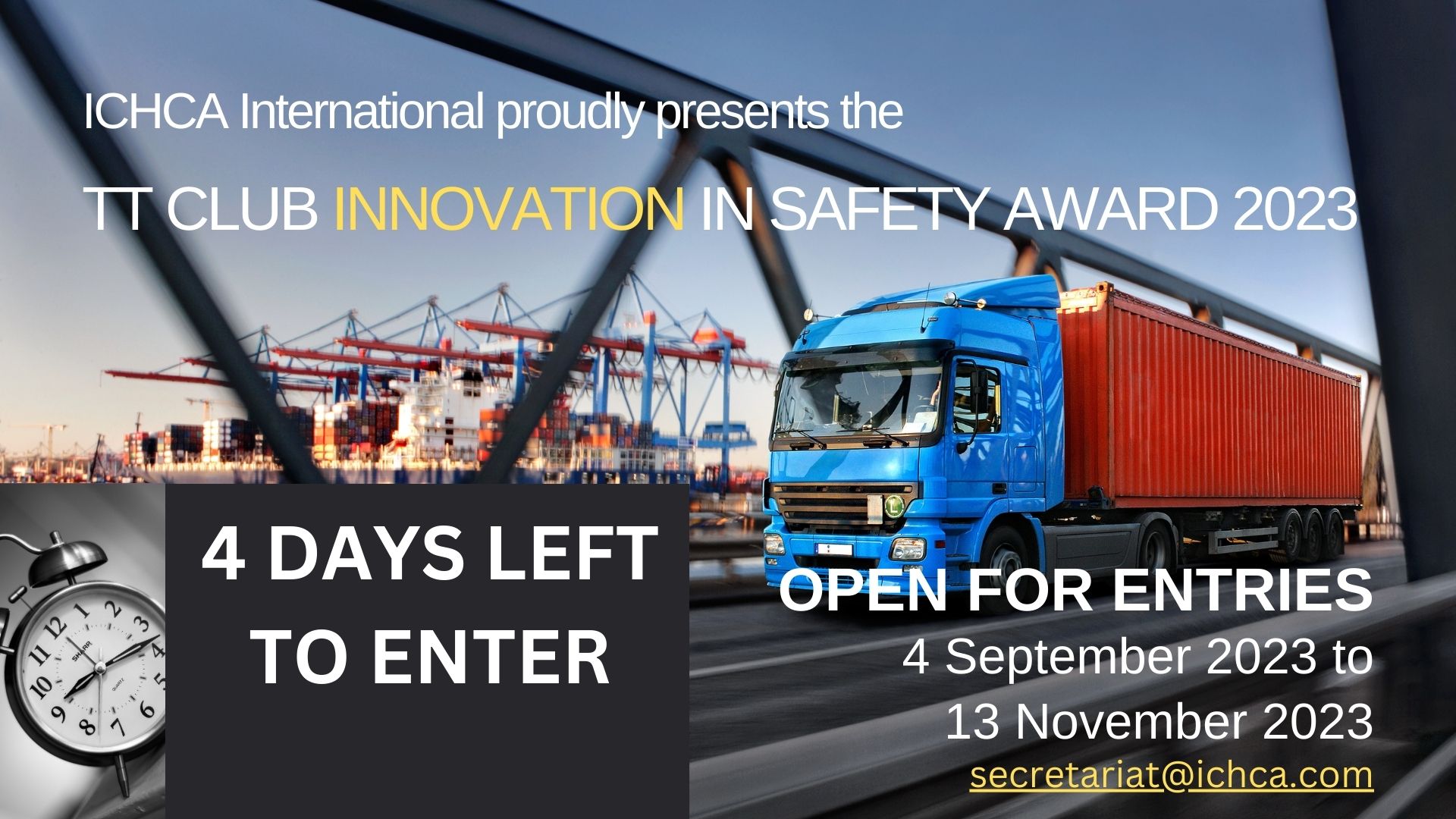 With the deadline fast approaching, safety innovators have 4 days left to register their entries for this year's TT Club Innovation in Safety Award.
As a safety innovator, the Award is your chance to reach into the industry and create value-add visibility and impact.
TT Club and ICHCA are committed to helping those making the industry safer. We support Award entrants with ongoing promotion on our websites, in digests, on social media and in the press, as well as offering speaking opportunities at events and webinars. For example, we were at TOC Europe in June with the Safety Village. Harbours Review devoted pages 14-17 to the Safety Village and our safety innovator presenters in the TOC Europe special edition.
Remember that the Award programme is now year-round with multiple opportunities to recognise the work of your organisation.
We look forward to learning what you are doing to innovate safety.