Meet the Innovation in Safety Award Entrants: DP WORLD – ITV TWIST LOCK SENSOR DETECTION SYSTEM

In the countdown to this year's Innovation in Safety Award Ceremony we are sharing each of the entries that we received.  Whilst there can only be one winner of the award itself, the wide range of entries means that there are ideas that will appeal to different readers directly or may be the inspiration for your own next step change for safety.
We will introduce you all to all of the entries before the Award Ceremony on 23 February.
Today's entry is:
DP WORLD – ITV TWIST LOCK SENSOR DETECTION SYSTEM
The Terminal Yard uses Auto Rail Mounted Gantry [ARMG] cranes and container receipt and delivery as well stacking is completely done in auto mode. One single unpinned twist lock could lead to stack collapse during auto handling of containers, leading to fatal or multiple property damage incidents.
Container Twistlock detection sensors are installed on all ITV's (Internal Transfer Vehicle).  These alert drivers to any twistlocks attached to vessel discharged container corner castings prior delivering the container to container stacking yard, with alarm beep sound and red LED light indicators mounted on the trailer as well as a light inside the cabin. To bulletproof the twist lock detection system and prevent errors, the twist lock detection system has been integrated with the VMT (Vehicle Mounted Terminal) which is inside the ITV's cabin (the VMT lets the driver know the container receipt and delivery locations).
On receiving the vessel discharged container this integration system will do the following:
Upon detecting unpinned twist lock on the container, VMT screen will block the appearance of yard location to ground the container.
ITV Driver will get yard location only upon removal of twist locks from the container corner casting at pinning station
Moreover, pop-up message on VMT screen is displayed, advising driver to "Go to Pinning Station" to unpin the twist lock.
Due the system enhancement, the issue of containers reaching the yard with unpinned locks has been resolved completely.
For more information click here
We are thrilled to invite you to join us in-person or virtually on Thursday 23 February 2023 | 3:30pm (GMT) as we announce the winner of the 2022 TT Club Innovation in Safety Award!
This event sees the celebration of creative health and safety professionals throughout the cargo industry. The submissions this year have ranged from the digitalisation of processes and improvement of physical safety to fire prevention and data monitoring.
During the hybrid ceremony you will hear from our keynote speaker, Morten Engelstoft, a panel made up of innovators, operators and industry professionals discussing safety concerns, industry developments and barriers to adoption. Our shortlisted entrants will present their entries so you can get a taste of the vast array of safety innovation taking place in the transport and logistics industry, before the winner is announced.
So, which demonstrated the greatest improvement in safety for cargo handling and transport and showed the greatest potential for widespread adoption? Join us free to find out!
This is a hybrid event hosted in London.
OPTION 1: 

   If you would like to attend in person, please CLICK HERE
OPTION 2:

    If you want to register to view the event online, please CLICK HERE
Keynote Speaker: Morten Engelstoft
We are delighted that experienced CEO and board member, Morten Engelstoft will be joining us as this year's keynote speaker.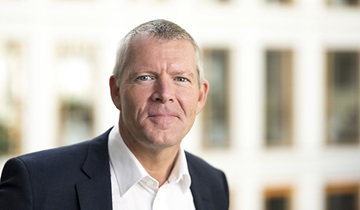 After 6 years as CEO of APM Terminals (a previous winning entrant) as well as almost 36 years at Maersk, we are excited to welcome Morten to outline his experience of the importance of safe and secure operations as well as present the award to the winning entry.
If you have any questions about the event, please don't hesitate to get in touch secretariat@ichca.com
The information presented, is taken from the entry forms received for the 2022 TT Club Innovation in Safety Award and is presented with the entrants' consent. This includes images and graphics. All materials, content, links, copywrite and claims relating to individual entries, products and services, belong to the respective entrants.