Meet the Innovation in Safety Award Entrants: TESUCON BV – THE EVACUATOR®

In the countdown to this year's Innovation in Safety Award Ceremony we are sharing each of the entries that we received.  Whilst there can only be one winner of the award itself, the wide range of entries means that there are ideas that will appeal to different readers directly or may be the inspiration for your own next step change for safety.
We will introduce you all to all of the entries before the Award Ceremony on 23 February.
Today's entry is:
TAMTRON OY – TESUCON BV – THE EVACUATOR®
The Evacuator® is a pre-installed and fixed evacuation descent system, developed and produced in the Netherlands. The Evacuator® is installed behind the cabin of the operator, or on a platform which is easy to reach. Two escape hooks are hanging ready for immediate use in case of an emergency.
The Evacuator® is fireproof up to 30 minutes at 1,750 degrees Celsius and up to 90 minutes at 1,290 degrees Celsius.
Panic Proof, instinctively simple to use, connect harnesses on preinstalled hooks, open hatch or climb over barrier and start descent.
Escape-procedure within 10 seconds.
Fully automatic descent, 1 m/s.
The steel cables, cannot burn, melt or get tangled.
Safe descent at all wind speeds.
Always there where you need it, immediately ready to use.
No time consuming preparation, just click on and go.
No electrical supply required
Multiple personnel can descend at the same time, max. load system 564Kg. (Max. load 282Kg per hook/reel).
In case of acute health problems/cardiac arrest a person can be safely on the ground within the 6 Golden minutes.
Can be done with 1 hand (in case Injury has been sustained to other hand).
Maintenance friendly, visual inspection and system-test, approx. 15 minutes/year.
Long Lifespan >30 years.
Certified by DEKRA Germany EN341, in compliance with ANSI Z359/CSA Z259.
Escape/Evacuation from height within 10 seconds! In case of a fire, every second counts.
For more information click here
We are thrilled to invite you to join us in-person or virtually on Thursday 23 February 2023 | 3:30pm (GMT) as we announce the winner of the 2022 TT Club Innovation in Safety Award!
This event sees the celebration of creative health and safety professionals throughout the cargo industry. The submissions this year have ranged from the digitalisation of processes and improvement of physical safety to fire prevention and data monitoring.
During the hybrid ceremony you will hear from our keynote speaker, Morten Engelstoft, a panel made up of innovators, operators and industry professionals discussing safety concerns, industry developments and barriers to adoption. Our shortlisted entrants will present their entries so you can get a taste of the vast array of safety innovation taking place in the transport and logistics industry, before the winner is announced.
So, which demonstrated the greatest improvement in safety for cargo handling and transport and showed the greatest potential for widespread adoption? Join us free to find out!
This is a hybrid event hosted in London.
OPTION 1: 

   If you would like to attend in person, please CLICK HERE
OPTION 2:

    If you want to register to view the event online, please CLICK HERE
Keynote Speaker: Morten Engelstoft
We are delighted that experienced CEO and board member, Morten Engelstoft will be joining us as this year's keynote speaker.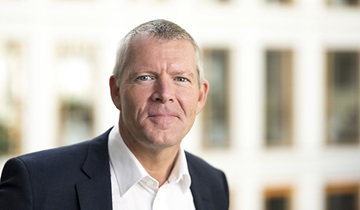 After 6 years as CEO of APM Terminals (a previous winning entrant) as well as almost 36 years at Maersk, we are excited to welcome Morten to outline his experience of the importance of safe and secure operations as well as present the award to the winning entry.
If you have any questions about the event, please don't hesitate to get in touch secretariat@ichca.com
The information presented, is taken from the entry forms received for the 2022 TT Club Innovation in Safety Award and is presented with the entrants' consent. This includes images and graphics. All materials, content, links, copywrite and claims relating to individual entries, products and services, belong to the respective entrants.