Meet the Innovation in Safety Award Entrants: TRAXENS – SEAL DETECTION SENSOR

In the countdown to this year's Innovation in Safety Award Ceremony we are sharing each of the entries that we received.  Whilst there can only be one winner of the award itself, the wide range of entries means that there are ideas that will appeal to different readers directly or may be the inspiration for your own next step change for safety.
We will introduce you all to all of the entries before the Award Ceremony on 23 February.
Today's entry is:
TRAXENS – SEAL DETECTION SENSOR
Given their limited security, shipping containers are subject to unexpected opening which can impact the operations of Shippers and Carriers. Container cargo theft is down but the overall value of goods stolen is up. Illicit cargo smuggling seems to be increasing as customs seizures are larger and more frequent.
Traxens makes shipping containers smart by adding an advanced IoT device to track its position and detect door openings. Thanks to global and timely communication, the container events are available on Traxens platform. Along with advanced contextualization algorithms, knowledge of customs practices and locations (geozones) characteristics, it allows to raise exception events showing suspicious or unexpected door openings that could point to theft or smuggling. Then, Traxens application allows automated notification and collaboration to reach resolution of the incident through authorities' quick intervention and provide extra proof to help investigating.
To bring an extra level of security, Traxens has developed an innovation called the Seal Detection Sensor. It allows to detect insertion and removal of standard ISO 17712 H security seals to provide even better door opening detection and knowledge of context. By knowing the exact time when the container is sealed, Traxens algorithms are even further empowered to notify unexpected door openings. And all this can be done without any impact on shippers' process thanks to the use of standard seals.
For more information click here
We are thrilled to invite you to join us in-person or virtually on Thursday 23 February 2023 | 3:30pm (GMT) as we announce the winner of the 2022 TT Club Innovation in Safety Award!
This event sees the celebration of creative health and safety professionals throughout the cargo industry. The submissions this year have ranged from the digitalisation of processes and improvement of physical safety to fire prevention and data monitoring.
During the hybrid ceremony you will hear from our keynote speaker, Morten Engelstoft, a panel made up of innovators, operators and industry professionals discussing safety concerns, industry developments and barriers to adoption. Our shortlisted entrants will present their entries so you can get a taste of the vast array of safety innovation taking place in the transport and logistics industry, before the winner is announced.
So, which demonstrated the greatest improvement in safety for cargo handling and transport and showed the greatest potential for widespread adoption? Join us free to find out!
This is a hybrid event hosted in London.
OPTION 1: 

   If you would like to attend in person, please CLICK HERE
OPTION 2:

    If you want to register to view the event online, please CLICK HERE
Keynote Speaker: Morten Engelstoft
We are delighted that experienced CEO and board member, Morten Engelstoft will be joining us as this year's keynote speaker.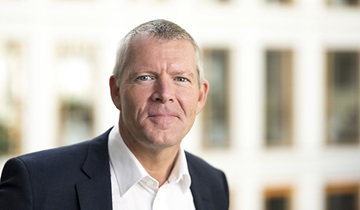 After 6 years as CEO of APM Terminals (a previous winning entrant) as well as almost 36 years at Maersk, we are excited to welcome Morten to outline his experience of the importance of safe and secure operations as well as present the award to the winning entry.
If you have any questions about the event, please don't hesitate to get in touch secretariat@ichca.com
The information presented, is taken from the entry forms received for the 2022 TT Club Innovation in Safety Award and is presented with the entrants' consent. This includes images and graphics. All materials, content, links, copywrite and claims relating to individual entries, products and services, belong to the respective entrants.