Paper on Seaborne Ammonium Nitrate Safety Published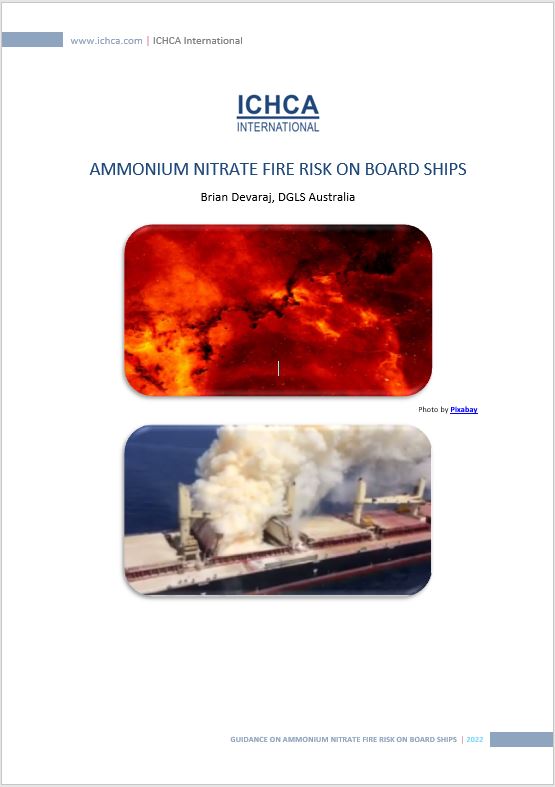 Global cargo handling association ICHCA International (ICHCA) focusses on helping ships transporting ammonium nitrate to manage risks in a whitepaper detailing guidance for fire prevention and mitigation.
The risks posed by poor conditions of storage of this common compound, which is used extensively in the Fertilisers and Explosives industries, have been well documented but awareness of the dangers of fire during transportation by sea is less well known.  The objective of this guide, entitled 'Ammonium Fire Risk on Board Ships' is to outline best practice with respect to the management of risk on vessels chartered to ship the compound through ports around the world.
The document is now available to members only. Non-members wishing to see the document should contact secretariat@ichca.com