Battery Safety Week – Day 3: Allianz Risk Consulting bulletin – Lithium-ion batteries: Fire risks and loss prevention measures in shipping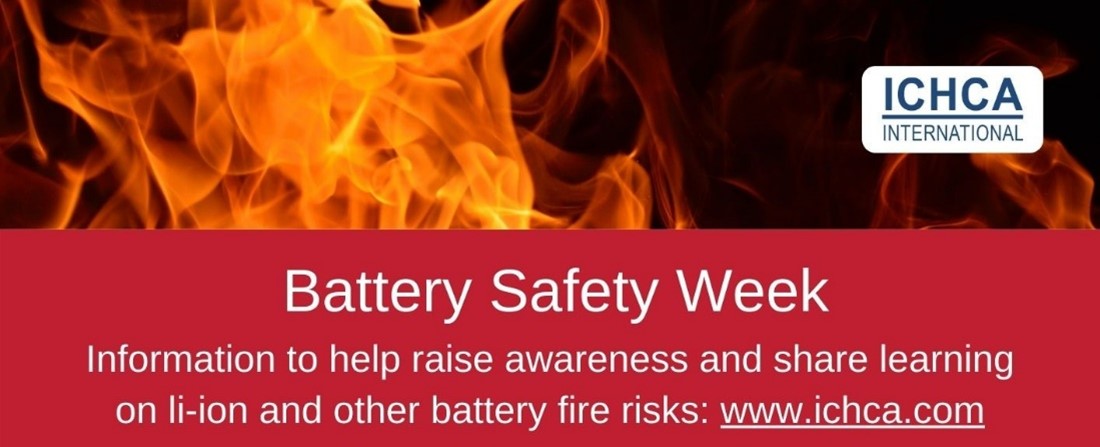 Day three of our battery safety week spotlighting learning, awareness raising and debate around Li-Ion battery  fire safety, features the bulletin produced by Allianz Risk Consulting.  We were privileged to have Captain Randall Lund from Allianz speak at our October webinar (see link to video below) and the bulletin complements his presentation.
In 2017 Allianz were already raising awareness on li-ion battery fire risk and the vital need to handle them correctly.   One of the most likely causes of a li-ion battery fire is damage to the battery itself which can lead in turn to thermal runaway, fire, explosion and release of toxic gases.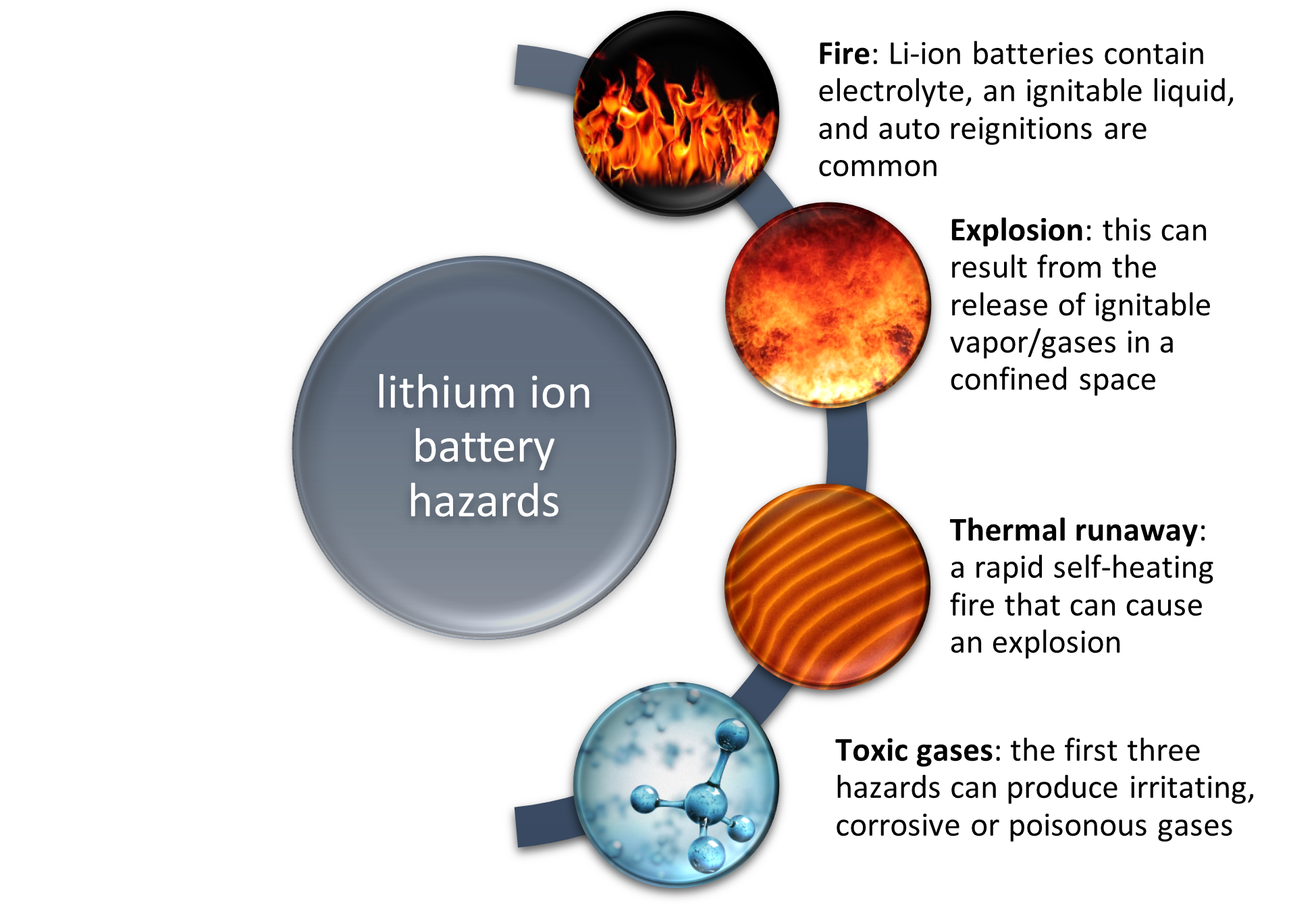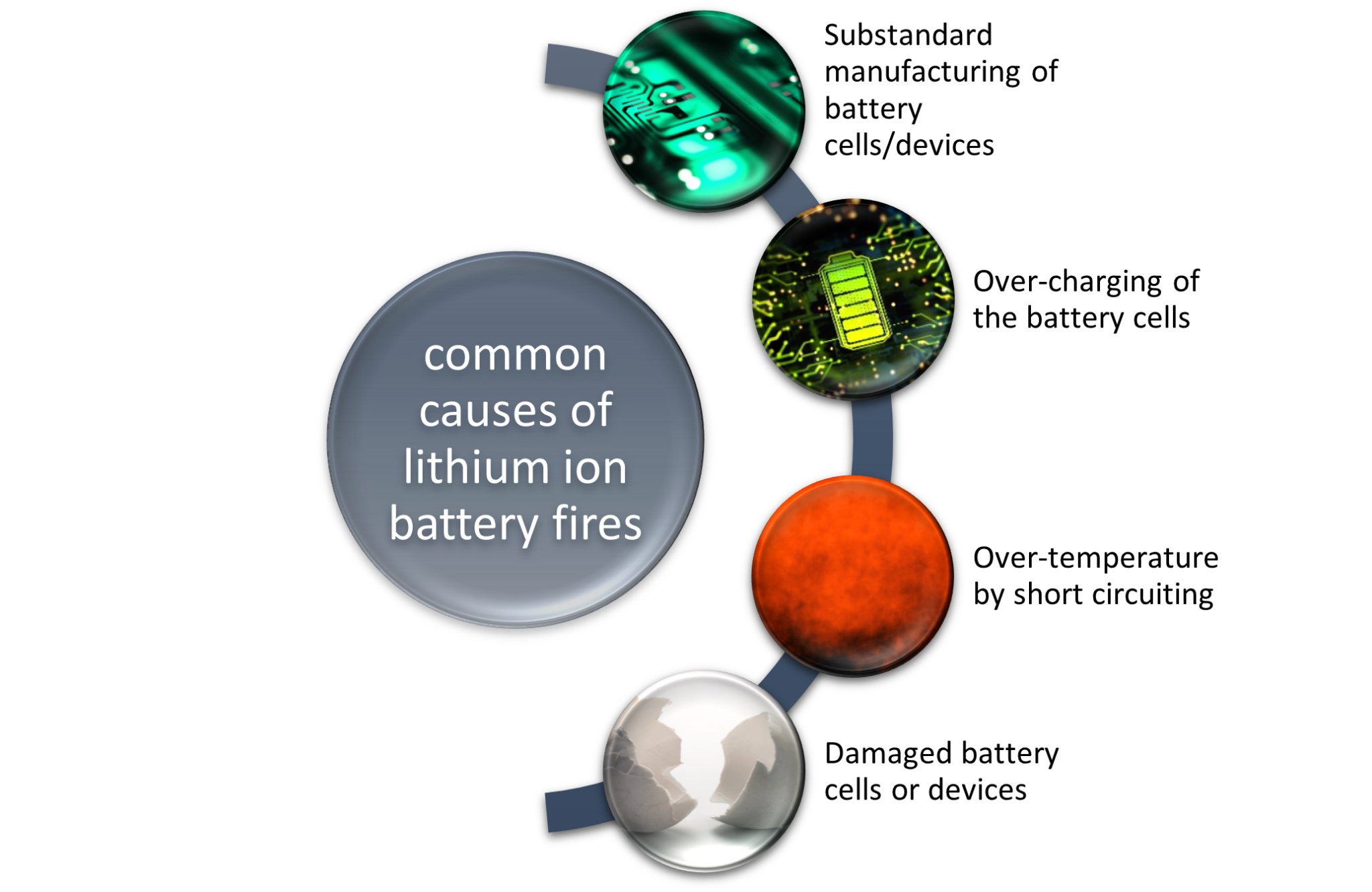 Allianz identify four important loss prevention measures:
Choose a reputable manufacturer
Check the battery's state of charge; ideal state of charge for transportation is typically between 30% and 50% depending on manufacturer's recommendation, battery size/type, anticipated time in store before use and intended usage.
Beware of short circuits: if the heat generated by a short circuit is unable to dissipate (as in a closed package, or an intermodal freight container) the internal temperature will rise quickly to a point of ignition, which may be quickly followed by a thermal runaway event, or an explosion caused by the rapidly expanding dangerous gases being given off.
Follow packing instructions and train your staff – Cargo damage is one of the most common claims handled by the AGCS marine team. Battery shipments, whether large standalone storage units or palletized container loads that have been packaged according to Dangerous Goods Regulations, have to withstand the rigors of transit. This includes numerous touch points and handling of cargo, which can lead to damaged cells, batteries, and packaging. Cartons can get dropped, hit by forklifts, or crushed by superimposed cargoes, any of which can compromise the battery/cell itself and introduce one of the known hazards.
The Allianz Risk Consulting bulletin – Lithium-ion batteries:  Fire risks and loss prevention measures in shipping is available from: https://www.agcs.allianz.com/news-and-insights/news/lithium-ion-batteries.html#:~:text=The%20risk%
We are listening…
We are keen to hear from you about your experience and perspectives on this topic.  Do you have comments on the material that we have shared?  Do you have links to guidance that might help others in the industry to continually improve management of this risk.
Please send any comments, ideas, links or questions to secretariat@ichca.com
Video recordings
The video recordings of our Li-Ion webinar are still available on our web site on the following links:
Captain Randall Lund, Senior Marine Risk Consultant at Allianz Risk Consulting
Lithium-Ion batteries – fire risks and loss prevention measures in shipping
https://ichca.com/captain-randall-lund-lithium-ion-battery-cargoes-fire-risks-and-emergency-response-video
Cdt. Dirk Van de Velde, CO Health Safety, Security & Environment, Mediterranean Shipping Company
Carrying and handling electric vehicles – managing operational risk
https://ichca.com/cdt-dirk-van-de-velde-lithium-ion-battery-cargoes-fire-risks-and-emergency-response-video
Thomas Jahren, Distribution Manager (Europe & Asia), Bridgehill AS
Be better prepared for electric vehicle fires
https://ichca.com/thomas-jahren-lithium-ion-battery-cargoes-fire-risks-and-emergency-response-video-now
We are grateful to all of the organisations mentioned in this release who have demonstrated health and safety thought leadership by researching and releasing material intended for the benefit of the industry and its people.  References to external links, documents and web sites remain with the copywrite owners.
ICHCA International is not responsible for, and cannot guarantee the accuracy of, information on sites that it does not manage; nor should the inclusion of a hyperlink be taken to mean endorsement by ICHCA International of the site to which it points.