Member Benefit Spotlight: Exis Technologies – Tank Container eLearning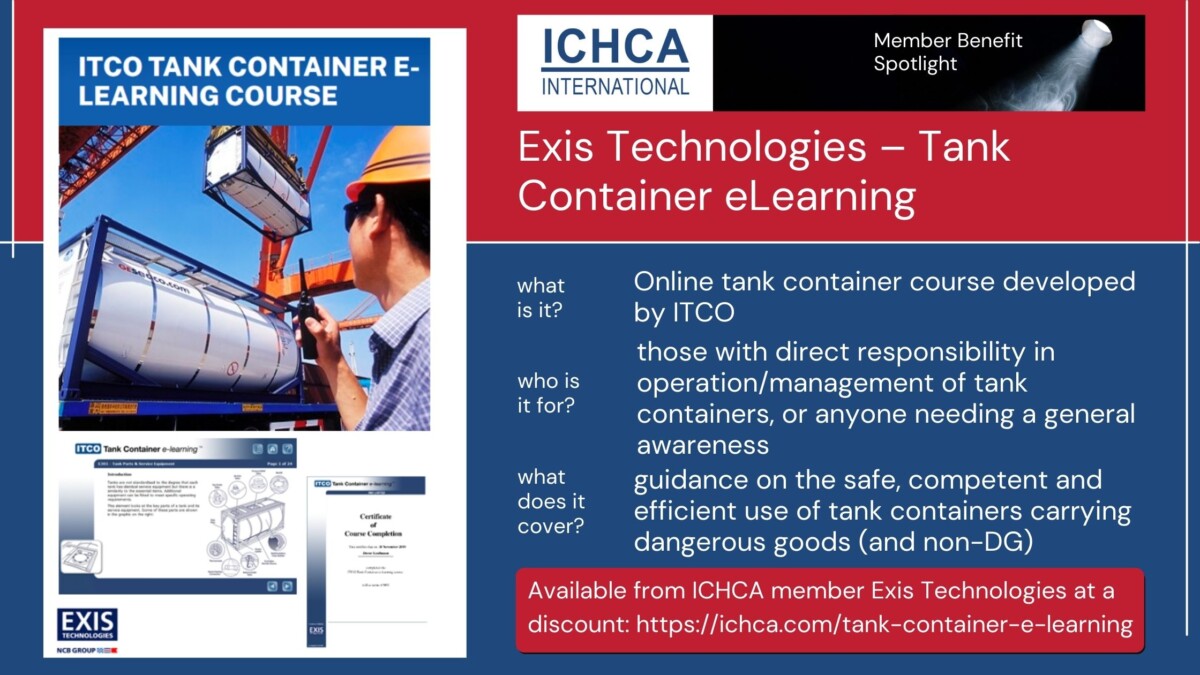 ITCO Tank Container e-learning is an online tank container course developed by the International Tank Container Organisation to further enhance the safe, competent and efficient use of tank containers.
The course offers awareness training for those responsible in the operation/management of portable tanks as prescribed by the IMDG Code and steps towards function specific learning. Also suitable for those involved in the transport of non-dangerous goods. All course content and assessment is 100% online and there is a course completion certificate.
ICHCA Members qualify for a 15% discount.
For further details please follow the link https://ichca.com/tank-container-e-learning