New: Technical Enquiries – details now available on our website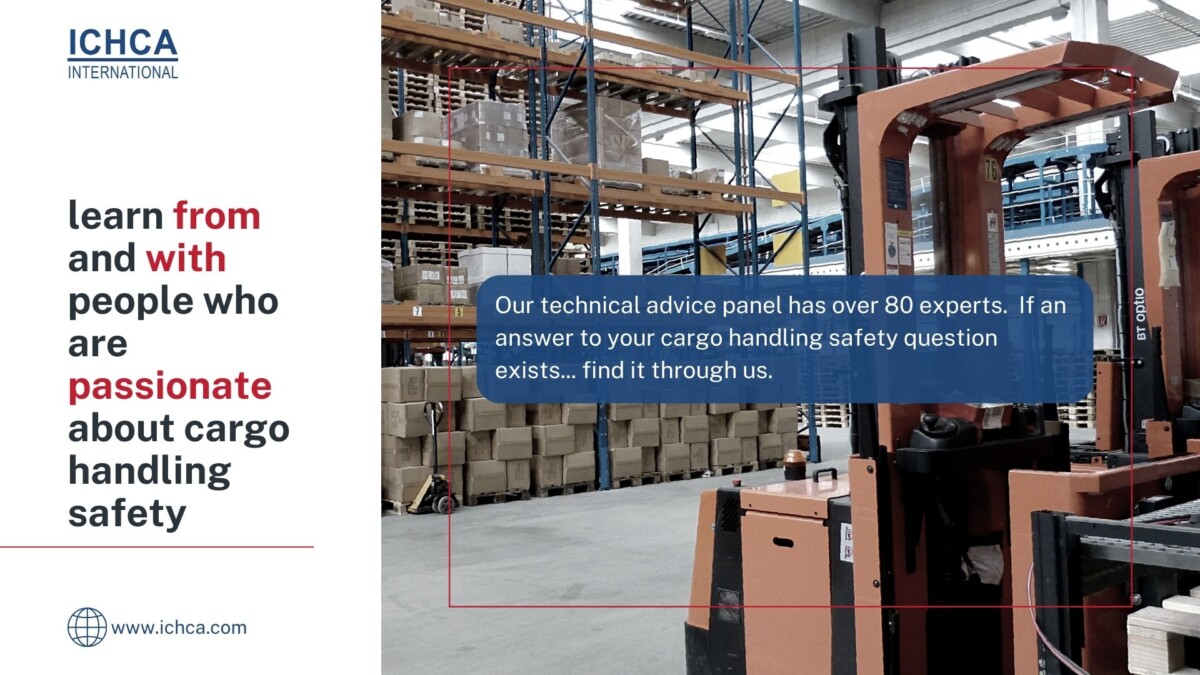 We are delighted to launch a new page on the website where members can find the answers to recent Technical Enquiries. The PDF documents can be found here Technical Enquiries – ICHCA International and may just provide the answers you are looking for to a specific question.
ICHCA's unique Technical Advisory Service is available to all members.  You can ask technical safety questions and get expert industry advice and guidance. Our service provides a trusted source of information on cargo handling practice, policy and regulations – all handled in confidence.  Follow the link for further information https://ichca.com/technical-advisory-service.