Hear from the speakers ahead of the ICHCA Conference: James Douglas, Exis Technologies
James Douglas, Director of Exis Technologies spoke to us ahead of the ICHCA International Conference 2017, 3-5 October, Las Palmas, Gran Canaria, Spain:
At the ICHCA Conference I will discuss dangerous goods by sea and strategies for the big ship era, the challenges of hazardous cargo acceptance and initiatives and training to improve the process.

Around 10% of containers carried on deep sea container lines are declared as classified dangerous goods (DG). Before any of those containers make it on board, they go through the regulatory (IMDG) checks that we are all familiar with. Complicated enough.

Then container lines must check that they can be loaded under the DG house rules for their operations, the restrictions for the vessel applicable to the available slots for the voyage, and whether the individual DG shipments or sum total of the DG classes on board contravene port restrictions en route.

But it doesn't end there. Many container lines are members of shipping alliances and some of the DG will be shipped with partner line vessels to serve the destinations. So all the DG must go through the same house, vessel and port checks for the partner lines' legs. And all this before initial acceptance of a container.

New solutions and training are being developed to make all of this information accessible in one place meaning reduce acceptance delays, improved compliance, improved customer service, reduced processing costs.

I hope to use the ICHCA Conference as an opportunity to encourage delegates to support initiatives, inform the delegates about the challenges that are faced with the shipment of dangerous goods by sea, some of which may have already experienced this in their operational activities, and inform the community that there are solutions that can improve the process.

The ICHCA International Conference is a good opportunity to bring together stakeholders from different parts of the supply chain to discuss important subjects like safety which is very important to those companies shipping dangerous goods around the globe.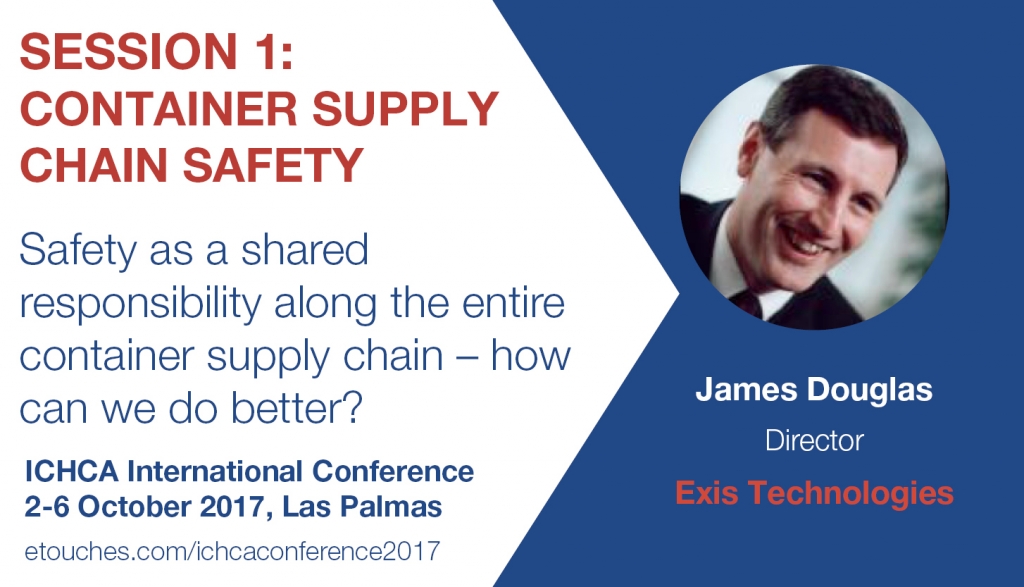 Holly Thompson
2019-04-16T16:24:27+01:00