Meet the Innovation in Safety Award Entrants: FIREFLY – SUPPRESSION DRONES

In the countdown to this year's Innovation in Safety Award Ceremony we are sharing each of the entries that we received.  Whilst there can only be one winner of the award itself, the wide range of entries means that there are ideas that will appeal to different readers directly or may be the inspiration for your own next step change for safety.
We will introduce you all to all of the entries before the Award Ceremony on 23 February.
Today's entry is:
FIREFLY – SUPPRESSION DRONES
Our FireFly Drone is truly innovative, it flies with Hydrodynamic Vectored Thrust, (Water pressure) rather than propellers or batteries.  It jets its flight thrust from water pressure supplied from a fire hose.
Our drone is small (1 cubic foot / .3 cubic M) in size and weighs 45 Lbs / 20 Kg.
The drone can fly directly to a fire and suppress a fire at very close range .5m and can be on station suppressing the fire as long as water is supplied to the drone via the fire hose.
The drone can supply a continuous water or foam suppression of up to 750 Gpm / 2800Lpm from the tethered 2.5′ 64mm) fire hose.
The drone is fireproof with 5 layers of fireproofing including water cooling, and also waterproof with a positive buoyancy, The drone would have the ability to float. And the drone will have onboard colour cameras, thermal cameras, LIDAR and thermal temperature sensors, and two way verbal communications (speaker and microphone).
The drone has the ability to see its ongoing suppression of the fire, and react by moving and increasing its suppression as needed.
We have designed the drone for one purpose…to fight fires, either topside or below deck on a ship.  This capability can be done remotely from the safety of the bridge or other safe remote location.
For more information click here
We are thrilled to invite you to join us in-person or virtually on Thursday 23 February 2023 | 3:30pm (GMT) as we announce the winner of the 2022 TT Club Innovation in Safety Award!
This event sees the celebration of creative health and safety professionals throughout the cargo industry. The submissions this year have ranged from the digitalisation of processes and improvement of physical safety to fire prevention and data monitoring.
During the hybrid ceremony you will hear from our keynote speaker, Morten Engelstoft, a panel made up of innovators, operators and industry professionals discussing safety concerns, industry developments and barriers to adoption. Our shortlisted entrants will present their entries so you can get a taste of the vast array of safety innovation taking place in the transport and logistics industry, before the winner is announced.
So, which demonstrated the greatest improvement in safety for cargo handling and transport and showed the greatest potential for widespread adoption? Join us free to find out!
This is a hybrid event hosted in London.
OPTION 1: 

   If you would like to attend in person, please CLICK HERE
OPTION 2:

    If you want to register to view the event online, please CLICK HERE
Keynote Speaker: Morten Engelstoft
We are delighted that experienced CEO and board member, Morten Engelstoft will be joining us as this year's keynote speaker.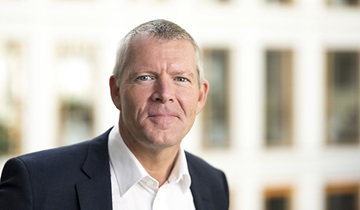 After 6 years as CEO of APM Terminals (a previous winning entrant) as well as almost 36 years at Maersk, we are excited to welcome Morten to outline his experience of the importance of safe and secure operations as well as present the award to the winning entry.
If you have any questions about the event, please don't hesitate to get in touch secretariat@ichca.com
The information presented, is taken from the entry forms received for the 2022 TT Club Innovation in Safety Award and is presented with the entrants' consent. This includes images and graphics. All materials, content, links, copywrite and claims relating to individual entries, products and services, belong to the respective entrants.