Global Port Training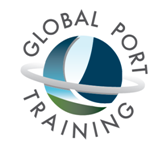 GLOBAL PORT TRAINING nv acts as a "one stop shop", providing blue-collar training on new and existing bulk-, and/or container terminals. The company originates from the Port of Antwerp, which explains its great knowledge, resources and experience. Hence, our slogan: "Exporting Antwerp Expertise".
How we do it?
All trainings are organised on-site and are given by instructors with a minimum of 10 years' experience in the Port of Antwerp.
Global Port Training nv provides customized training programs in English, French, and Dutch.
Why we do it like this?
The major benefit of providing on-site training is the significant cost reduction as the trainees do not have to be send abroad and be accommodated. The trainings are adapted to the local culture and habits, which are vital to us.
---
Other Corporate members include
---