Publication Spotlight: GS10 – Collision prevention at ports and terminals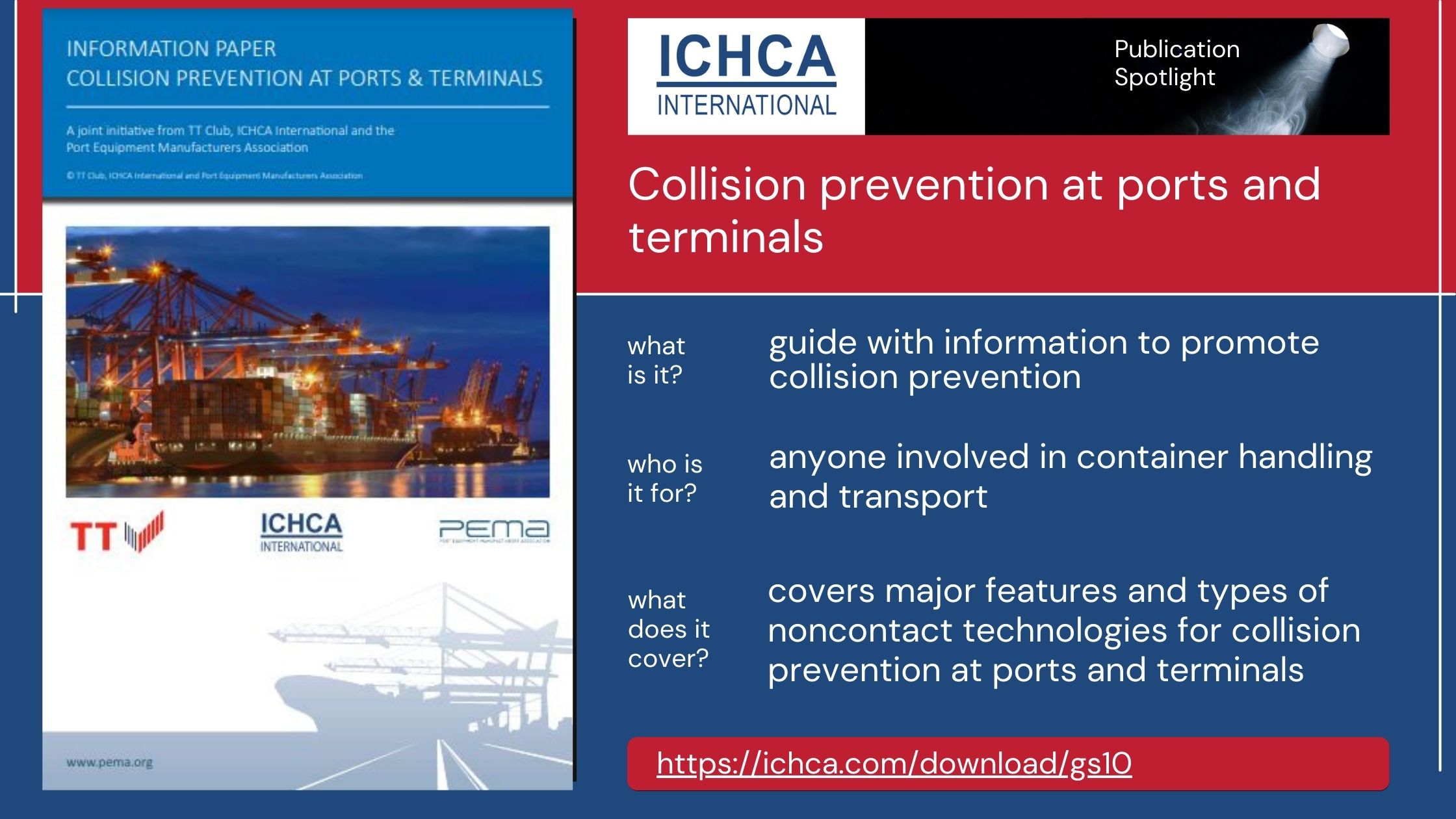 In a bid to improve safety, reduce injuries and loss of life, equipment damage and minimize costly business disruption at ports and terminals worldwide, PEMA, ICHCA International, and TT Club, pooled resources to make available information to promote collision prevention. The results of this research and consultation fall under the auspices of PEMA's Safety & Environment Committee.
All relevant stakeholders have been involved in the development of this project. PEMA represents container crane and technology suppliers, and TT Club and ICHCA International represent container terminals.