Safety Alert: Examining the load, planning the lift and implementing control measures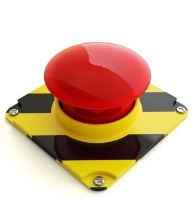 On 17 August 2018, an employee was helping move a large piece of machinery from one trailer to another at a depot. 
As the team of workers were moving the piece of machinery, it fell from the bed of the vehicle trailer and hit the employee killing him instantly.
An investigation by the Health and Safety Executive (HSE) found that when the workers were transferring the load for shipment, the machinery was in two parts and the smaller section fell free during the lifting operation.  This caused the part of machinery to strike the person resulting in immediate fatal injuries.
HSE has detailed guidance on the provision and use of work equipment.
After the hearing HSE inspector Julian Franklin said: "If the load had been examined carefully prior to the lift being carried out, the team would have identified that it was in two pieces.  As it was, the lifting method used was not suitable for a load of that size and shape, and a lifting plan should have been prepared.  This terrible incident could so easily have been avoided by simply implementing the correct control measures and safe working practices."
https://press.hse.gov.uk/2023/05/03/trucking-company-fined-after-darlington-man-killed-unloading-a-wagon/
We are grateful to Health & Safety Executive (HSE) for providing details.  We acknowledge their commitment to sharing learning to benefit others.  If you have similar operations, please share this information with managers, operatives and any potentially affected third parties as appropriate.  Please also review any of your relevant operations for similar hazardous conditions, risks, and controls.  Learning content like this is highly valuable as it is based on real-world experience.  We encourage everyone with publishable information about incidents to send it to us, so that we can raise awareness across the whole industry.  Please contact us at secretariat@ichca.com; sharing your insight could save a life or prevent injury.