Wendy Asbil, National Manager, Invasive Alien Species and Domestic Plant Health Programs Section, Canadian Food Inspection Agency / Government of Canada
Wendy is the National Manager of the Invasive Alien Species and Domestic Programs Section in the Plant Health and Biosecurity Directorate at the Canadian Food Inspection Agency. The section is responsible for managing the development and the implementation of programs to limit the introduction and spread of invasive alien plant pests in Canada. This includes challenging and exciting work with national and international partners on pathways of invasive alien species introduction such as sea containers, in-transit shipments and cargo that is not plant-based, specific pest issues such Asian gypsy moth and invasive plants as well as the growing challenges related to e-commerce.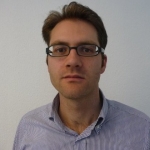 Dr. Christian Augustin, Head of Sales & Business Development, indurad GmbH
Christian Augustin completed his Magister (Master studies) in Philosophy and History with highest distinction and as best in class at the University of Constance in 2006. Afterwards, he first worked for an innovative start-up for the creation of new metallic structures. Besides this, he gave consultancy services to other companies of the OEM for product development and market placement. In 2009, he co-founded indurad, resuming first-level responsibilities of in solution development, sales and partner/subsidiary handling in the Americas and Asia. He also serves the company as QHSEC-Officer and has further responsibilities in general management issues. He is best at indurad to listen to the customers' needs and requirements and is an innovation powerhouse to turn documented requirements into highly customized solutions, thereby creating added value in the areas of safety, productivity, automation and transparency. Christian has worked on many projects, from pre-sales till project hand over, including local commissioning services. The University of Constance has announced to confer upon him a PhD title in Innovation by the end of 2015.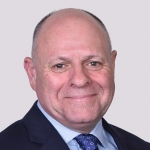 John Beckett, Vice President, Training, Safety & Recruitment, British Columbia Maritime Employers Association; Chairman, ICHCA International
John is currently a Vice President with the British Columbia Maritime Employers Association and Chairman of ICHCA International. He is well known for his work with employers where he designed and implemented many successful human resource and health and safety programs in the municipal, aviation, manufacturing and marine industries. John is responsible for providing leadership and direction of the Maritime Employers Association training, safety and recruitment systems for members and their employees.  John is a Director on the Board of the Canadian Centre of Occupational Health & Safety and sits on the Board of the National Maritime Safety Association. He is a member of the International Safety Panel and has been the Chair of the Board of WorkSafeBC for two years.
Capt. Richard Brough OBE, Technical Advisor, ICHCA International Ltd
Richard Brough started his career in 1969 with the Merchant Navy, culminating in command level. After 20 years at sea, he came ashore and worked in various port and stevedoring management positions until 2004, when he established his own port and logistics consultancy. From 2008-2011 he also launched, ran and sold UK Port Services Ltd. Richard is ICHCA International's Technical Advisor and is deeply involved in the association's work with various international agencies and regulatory bodies.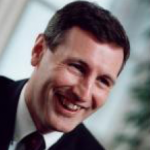 James Douglas, Director, EXIS Technologies
James Douglas, Commercial Director at Exis Technologies, works with global partners in the sea transport chain to increase safety and improve productivity in dangerous goods logistics through the supply of tools and training. James' role is to increase awareness of the IMDG Code, Hazcheck Systems and IMDG Code e-learning, especially amongst sea and shore side operations. He is also involved in developing new hazardous goods initiatives in the shipping community to increase safety in the supply chain. Exis has worked with industry partners to develop new software systems including a restrictions portal for container lines/ports, cargo inspections portal and a hazardous goods incidents database. Customers include 9 of the top 10 container lines, many of the major ferry/RORO operators, ports/terminals, logistics companies and a number or competent authorities.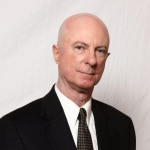 Colin Laughlan, Former Vice Chair and Acting Chair, United Nations Centre for Trade Facilitation and Electronic Business (UN/CEFACT)
Colin Laughlan is a former Vice Chair and Acting Chair of  the United Nations Centre for Trade Facilitation and Electronic Business (UN/CEFACT). He currently serves on the executive committee of the Pacific Chapter of the Chartered Institute of Logistics and Transport of North America. After 15 years executive experience in international logistics and e-commerce, he launched Laughlan Consulting International Inc. in 2015, focusing on global information technologies for both regulatory and commercial applications. He has served on the Boards of the British Columbia Freedom of Information and Privacy Association, and the BC Centre for Ability. He holds a double honours degree in Arts and Science from the University of Saskatchewan; and a Certificate in Strategic Leadership and Innovation from Schulich School of Business, York University, Ontario. Colin also writes the Pacific Horizons Column for Canada's national Maritime Magazine.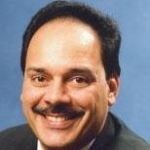 Daniel Negron, Vice President, Through Transport Mutual Services (Americas)
Daniel Negron is Vice President and a Director of Business Development at the New Jersey Regional Office of Thomas Miller & Co., the Managers of numerous mutual insurance associations, including TT Club. In his 30 year association with the Thomas Miller organization, Mr. Negron has provided underwriting, risk management, loss prevention, contract review and related advisory services to its assureds, who include cargo and passenger handling facilities, airport operators, port authorities and all types of logistics operators. He has written and lectured extensively on topics involving multimodal insurance, risk management and loss prevention issues at national and international forums  He authored the column, "Risks and Rewards" which appeared in the US publications, Inbound Logistics and in Inland Ports magazine. Mr. Negron is an attorney who received licenses to practice in New York, Florida and the United States Federal Courts.  He has held insurance licenses in New Jersey, Pennsylvania and Florida.  Before joining the Thomas Miller organization, Mr. Negron was in private practice, representing an international clientele.  He is the recipient of the Distinguished Alumnus Award from the International Law Society at New York Law School.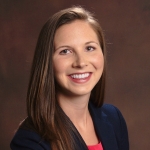 Maggie Richardson, Sales Application Engineer Industrial Systems, TMEIC
Maggie Richardson joined TMEIC Corp. in 2015 as a Metals Sales Application Engineer working on steel mill applications.  She later transitioned to the Industrial Systems business unit specializing in Crane Systems for port applications.  She holds a Bachelor's of Science in Electrical Engineering from the University of Idaho, and a Master's in Business Administration from the Darla Moore School of Business at the University of South Carolina. Prior to joining TMEIC, Maggie spent 5 years as a United States Naval Officer where she served as an engineer instructor at the Navy's Nuclear Power School.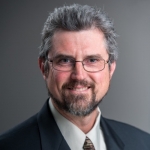 Erick H.-Saia, Director of Safety & Loss Control, Greenwich Terminals, LLC and Safety Representative for the PMTA
Erick Hawley-Saia is the Director of Safety & Loss Control at Greenwich Terminals LLC in Philadelphia, PA, and is the region's Safety Representative to the National Maritime Safety Association from the Ports of the Delaware River Marine Trade Association. Mr. Saia has had the privilege of serving on several safety committees including the Transportation Research Board's Hazardous Materials Cooperative Research Program, ANSI/ASSE Z.390.1-2017 Accepted Practices for Hydrogen Sulfide (H2S) Training Programs, and Recording Secretary for NMSA's Technical Committee. Recently Mr. Saia was selected as a book reviewer for one of the American Society of Safety Professionals' first publications entitled Safety Leadership and Professional Development.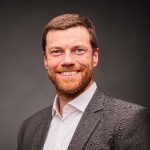 Stephan Trauth, Vice President Sales, Yardeye
Stephan Trauth is vice president sales of Yardeye GmbH, a German based supplier for safety-oriented automation technology in Intermodal terminals. He has over 10 year of experience in sales and project management with focus on complex industrial technology. In his past years Stephan has managed various terminal projects around the world ranging from business development to product management for hardware and software solutions. Stephan's academic background combines a degree in engineering and a master's degree in business administration.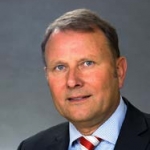 Peter van Duyn, Maritime Logistics Expert, ICHCA Australia and Centre for Supply Chain and Logistics, Deakin University
Peter is the Managing Director of Espero Logistics Solutions and works as a Maritime Logistics Expert at the Centre for Supply Chain and Logistics at Deakin University in Melbourne, Australia. Peter has project managed a number of logistics chain studies for port authorities in Australia. He has written several media articles and provided commentary on port privatisation, stevedoring operations in Australia and port planning. Peter was the General Manager at Patrick Container Terminals from 2007 to 2009, responsible for the four main container terminals in Australia with a workforce of over 1300 employees and revenue of $ 500 million per annum. He has conducted due diligence on a number of merger and acquisition opportunities in the logistics sector. Peter is a Master Mariner and has recently sailed around Cape Horn on a Tall Ship.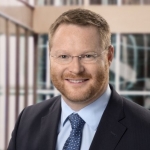 David Williams, Vice President of Policy, Business Council of British Columbia
David Williams is Vice President of Policy at the Business Council of British Columbia (BCBC).  He provides senior leadership in developing public policy research, advice and solutions in the areas of productivity, innovation, technology, taxation and human capital. David joined BCBC in 2018 following six years as a Senior Economist at the Bank of Canada, where he was co-nominated for a Bank of Canada Award for Excellence in Innovation. His research focused on macro‑financial linkages between housing markets, credit and the real economy; digitalization of the Canadian economy; and qualitative economic research methods. He also authored eight national publications of the Business Outlook Survey. Prior to his move to Canada, David spent nine years in increasingly senior roles in the Australian public service. He was the Senior Adviser for Economic Policy at the Department of the Prime Minister and Cabinet before taking leave to pursue postgraduate studies at Oxford University. While at Oxford, David was a lecturer in economics and a PhD research intern at the International Monetary Fund. He holds a Doctor of Philosophy and Master of Philosophy in economics from Oxford University.